HABITANDO LA ESCALERA
VRS house. Estepona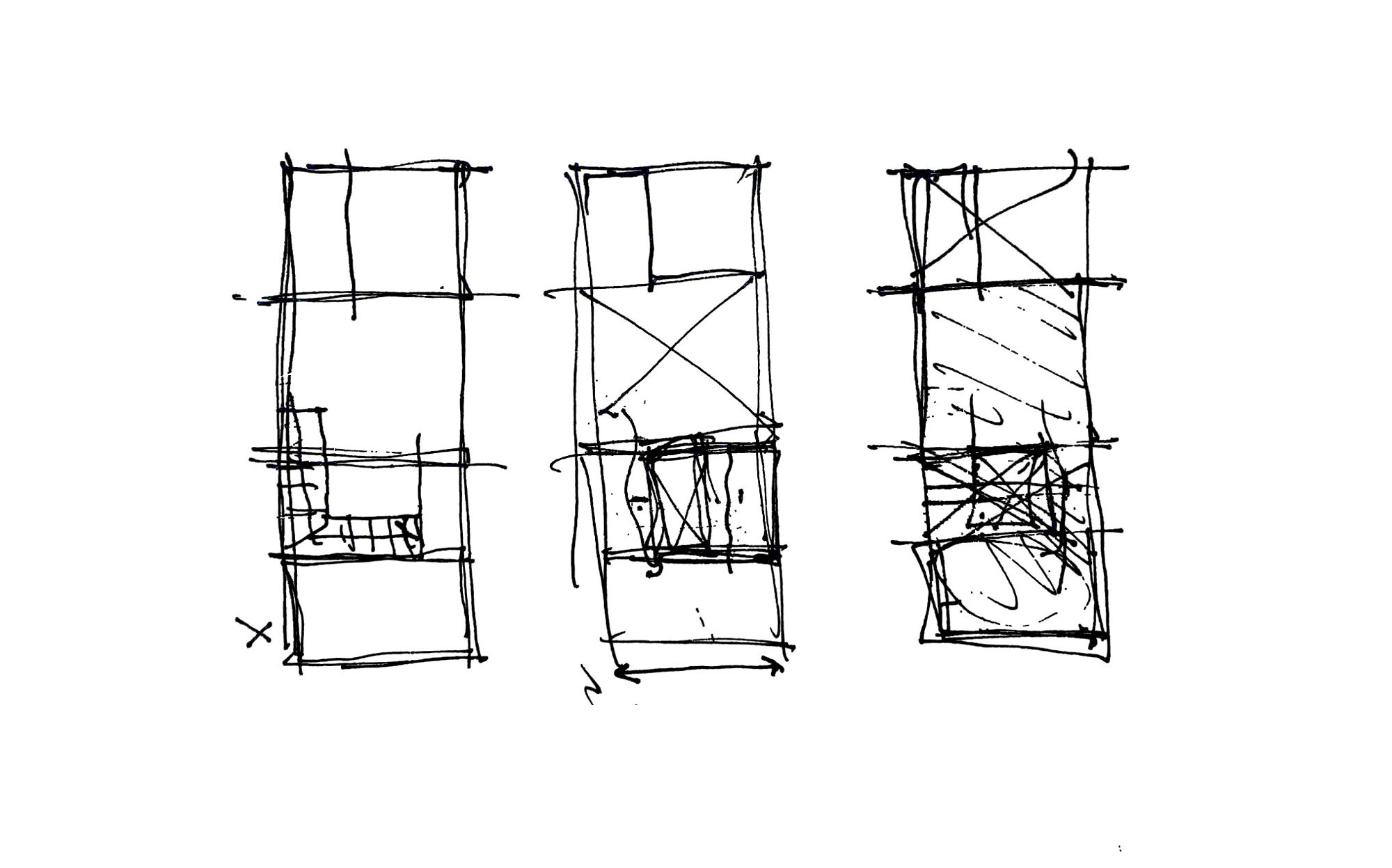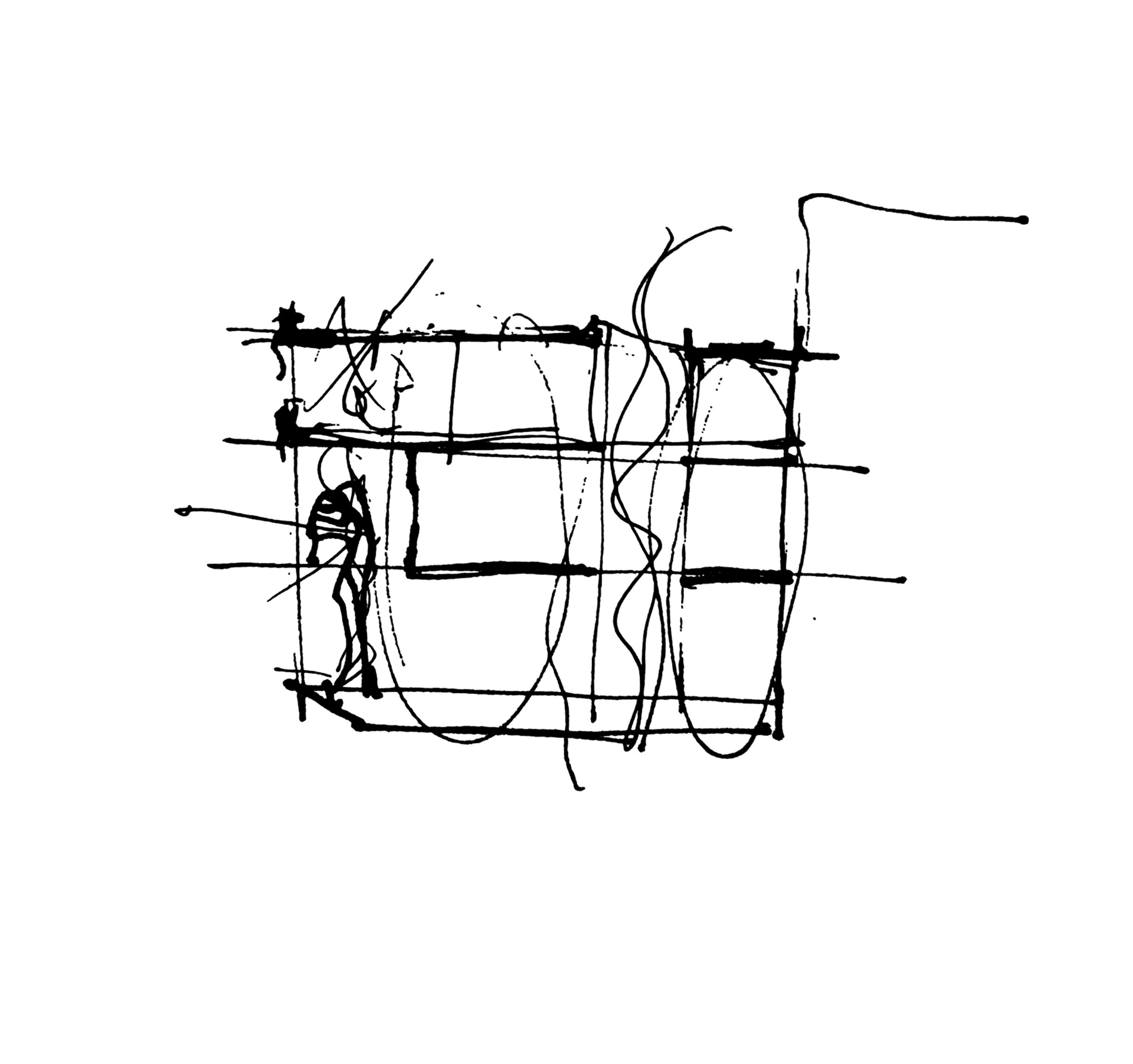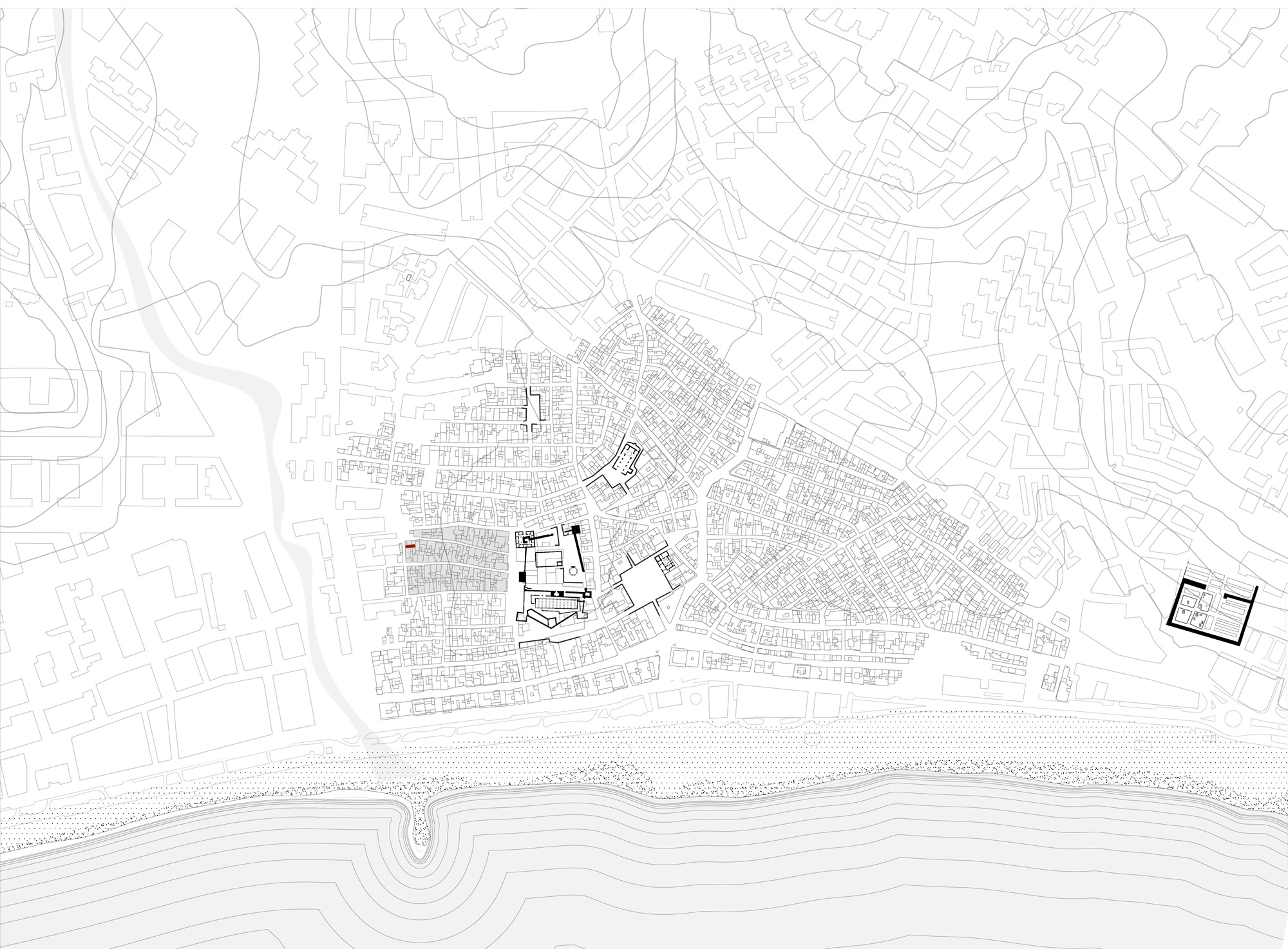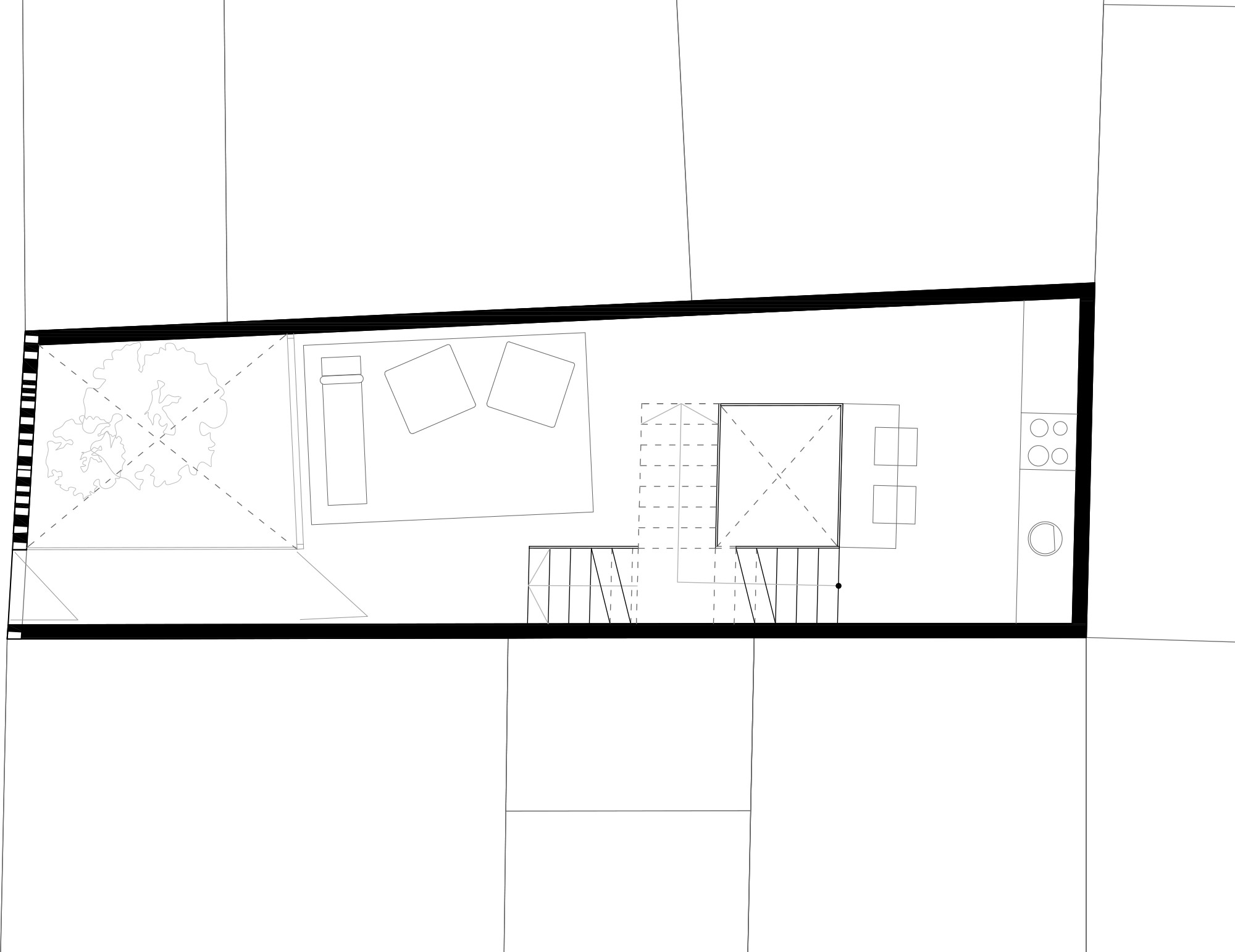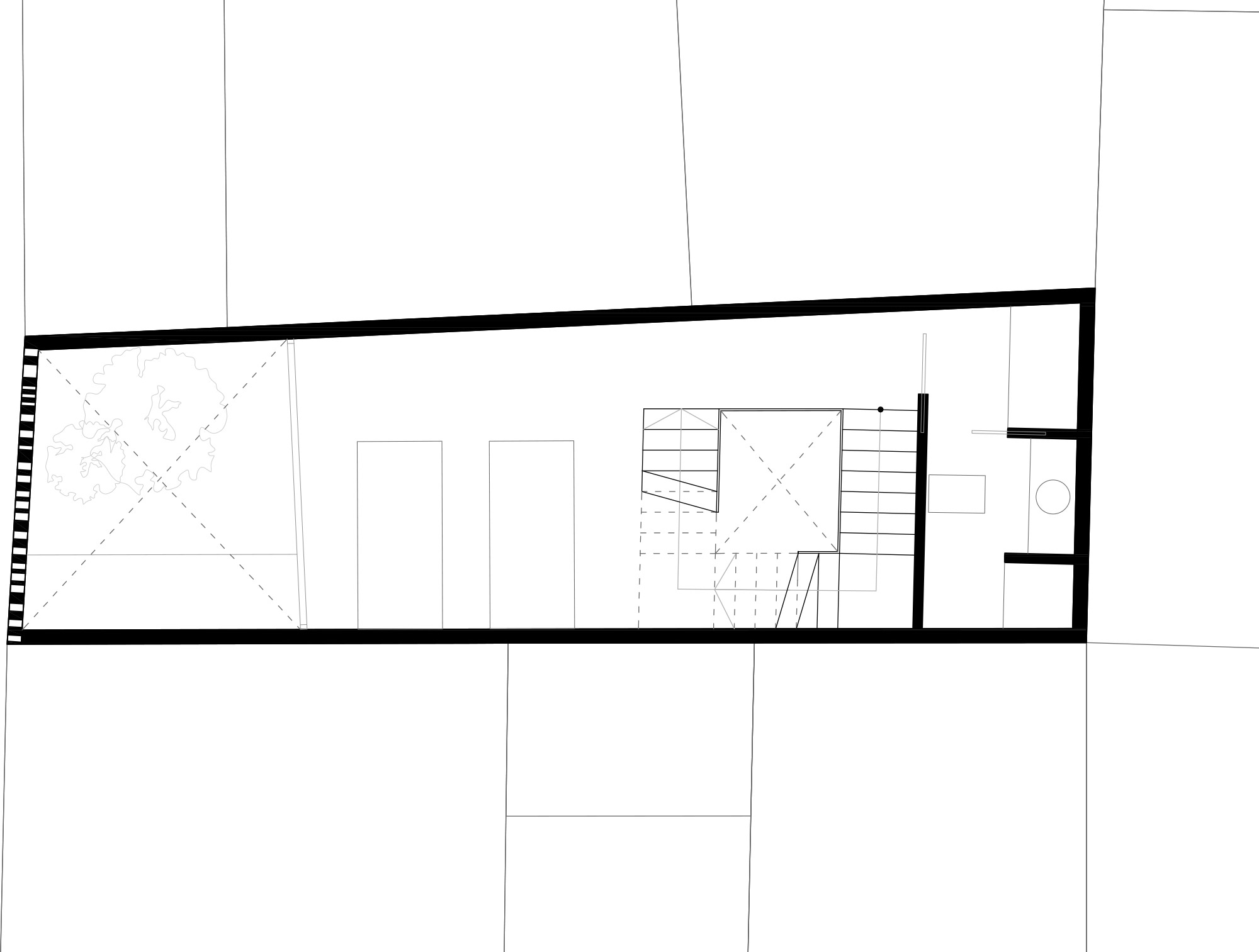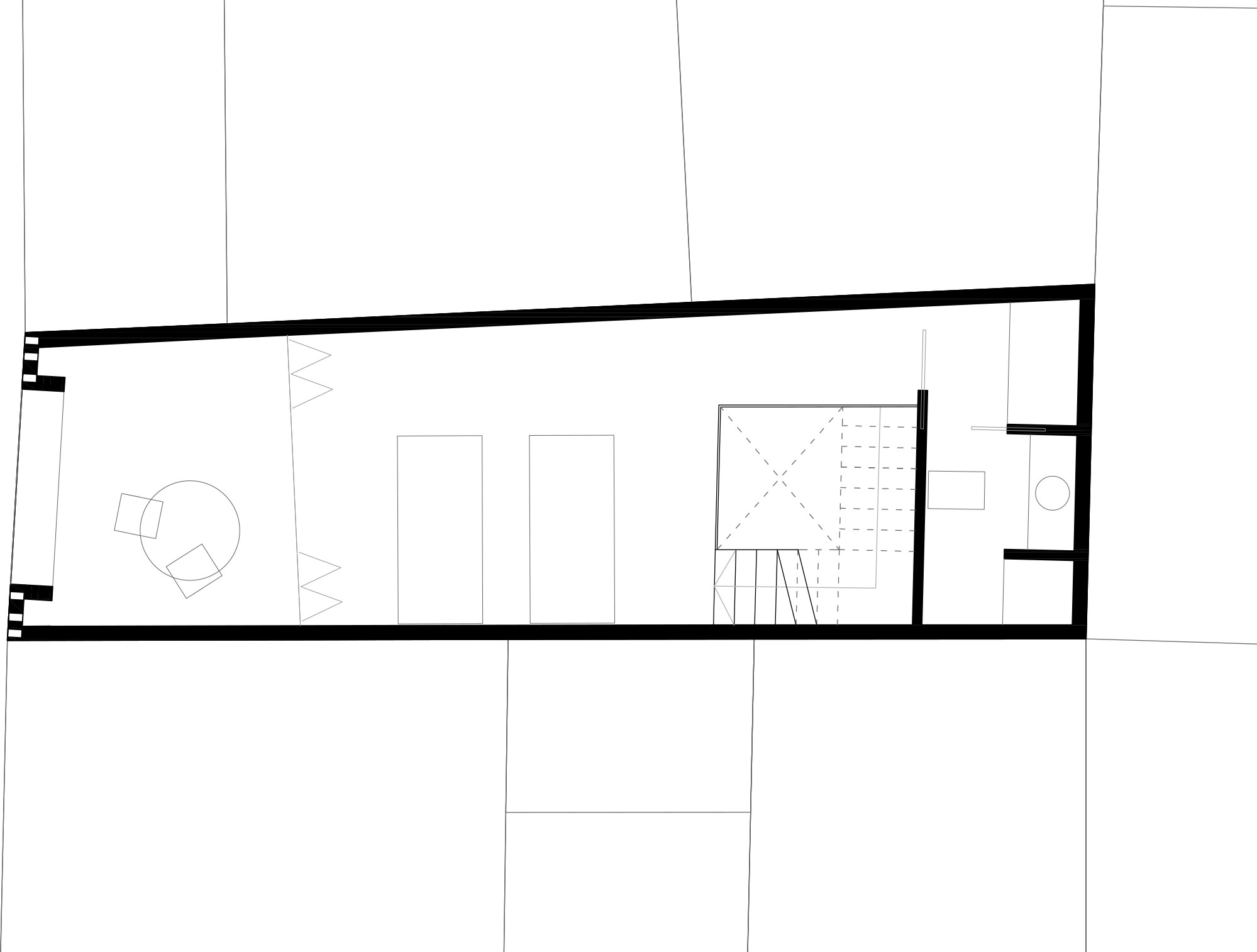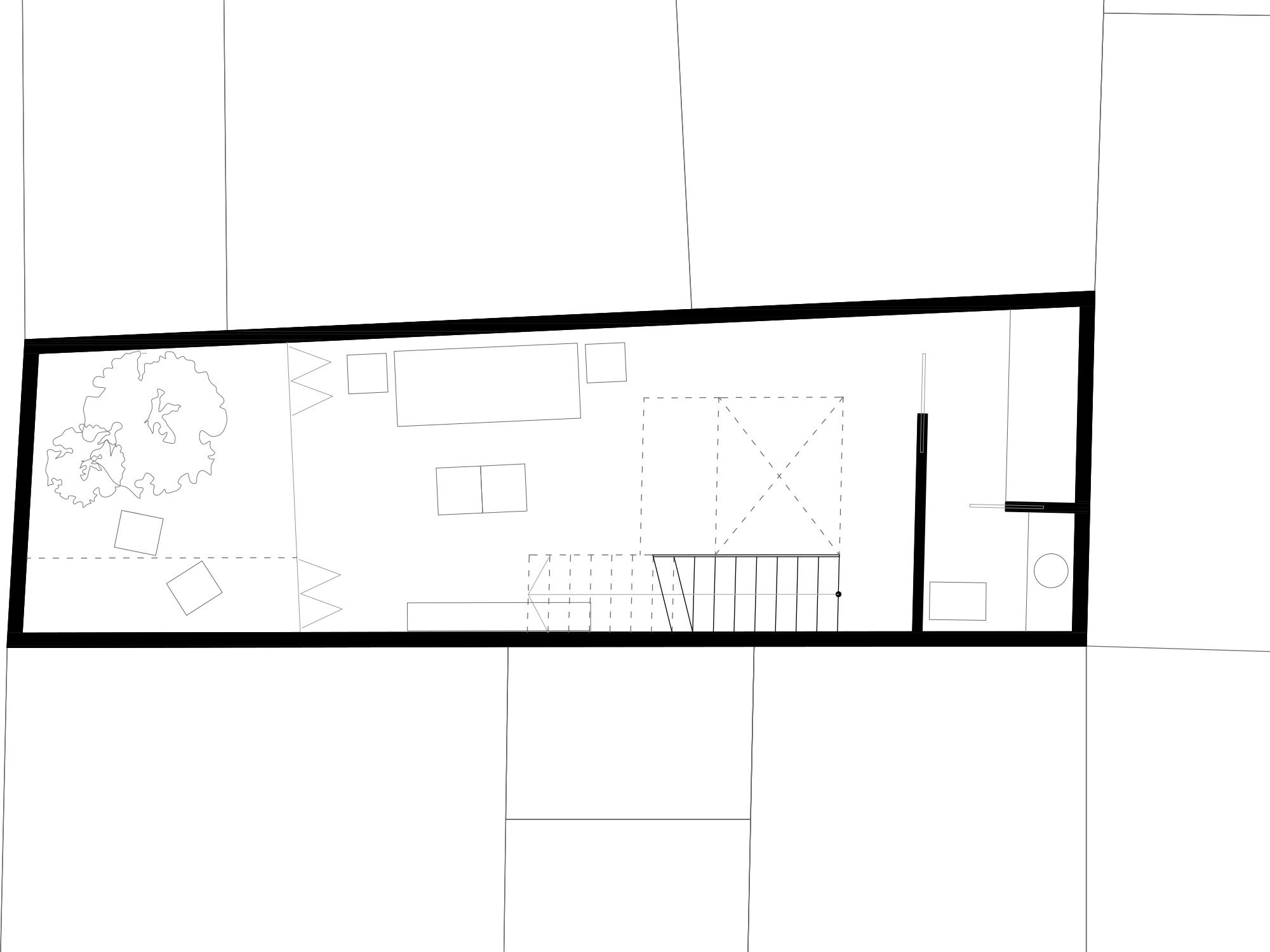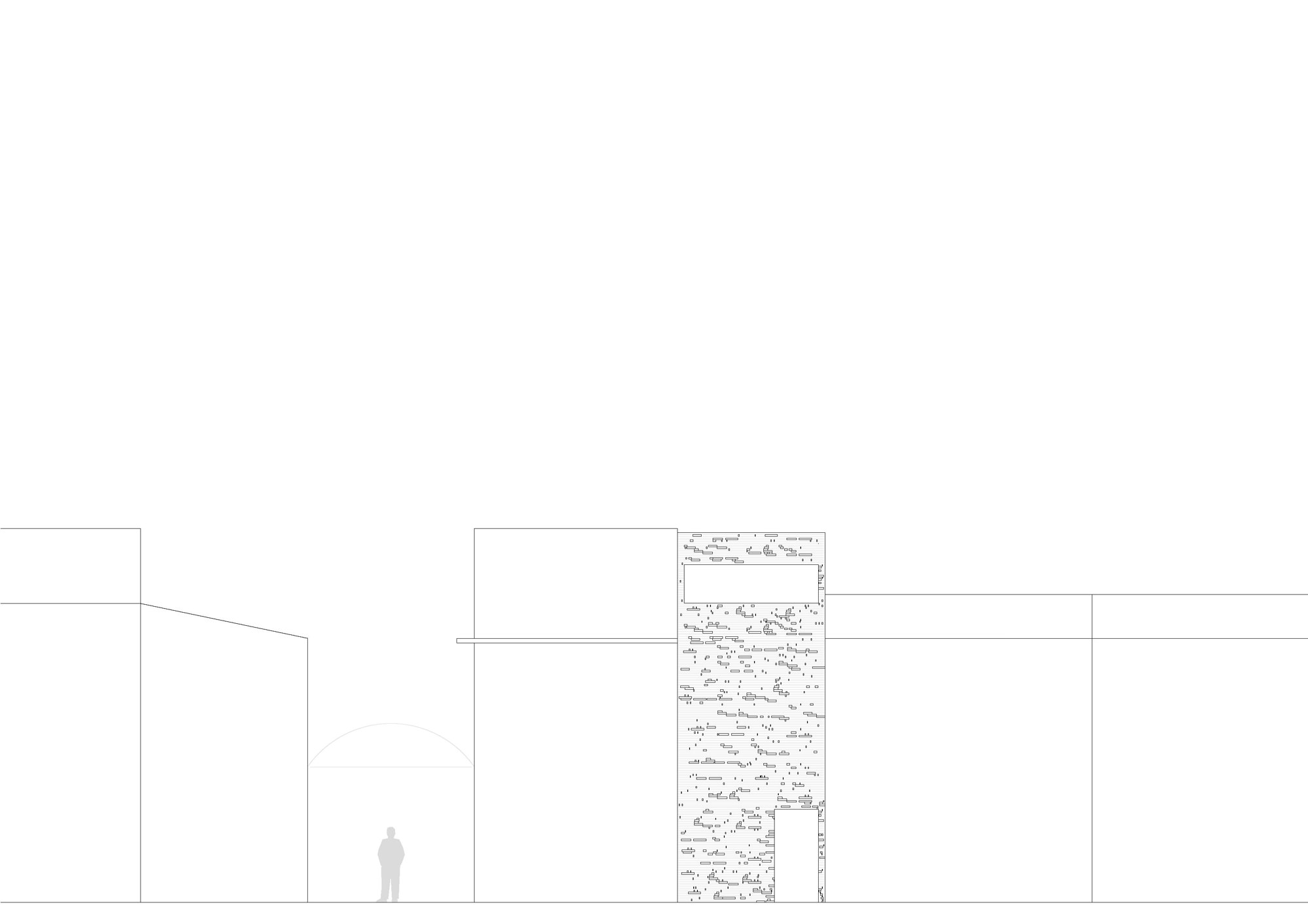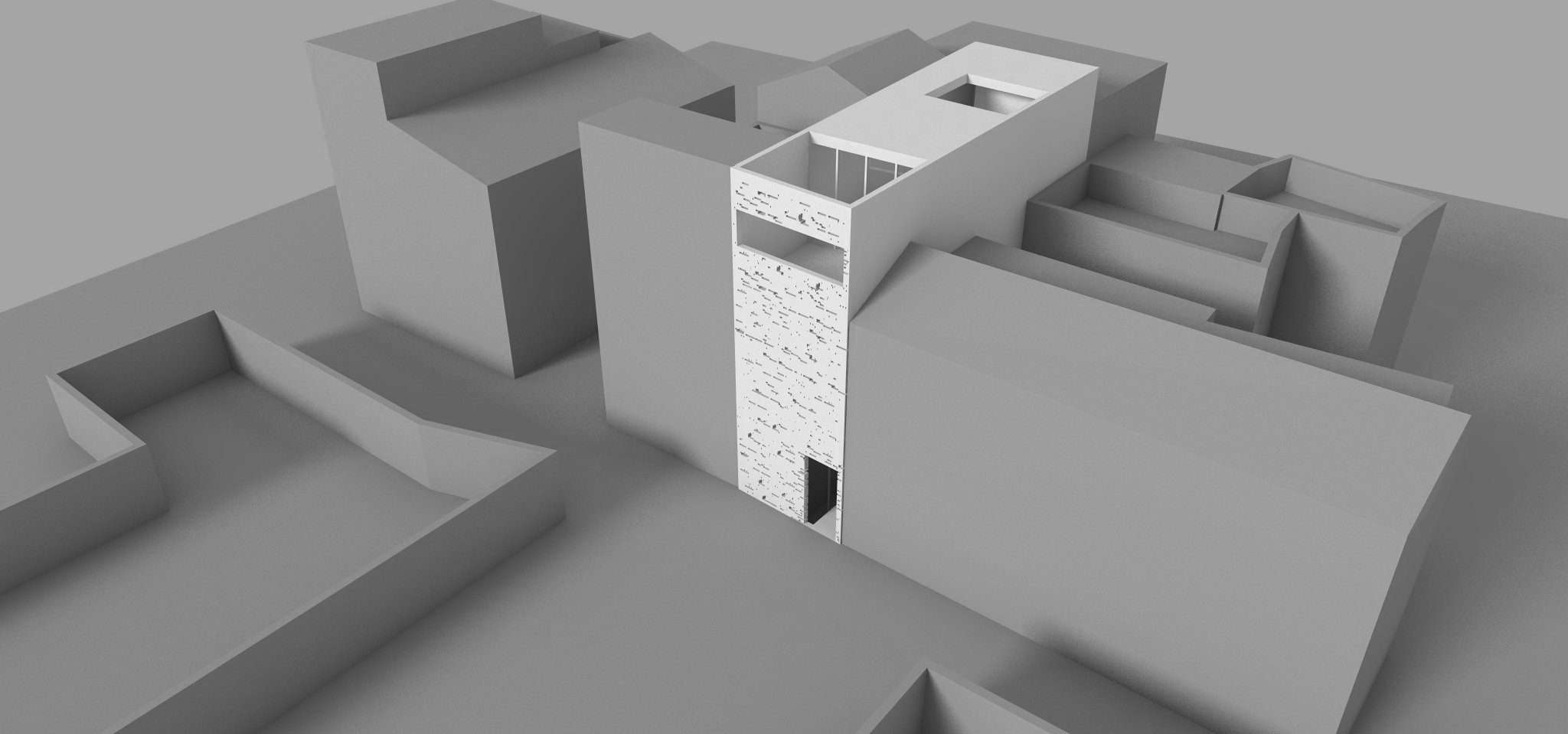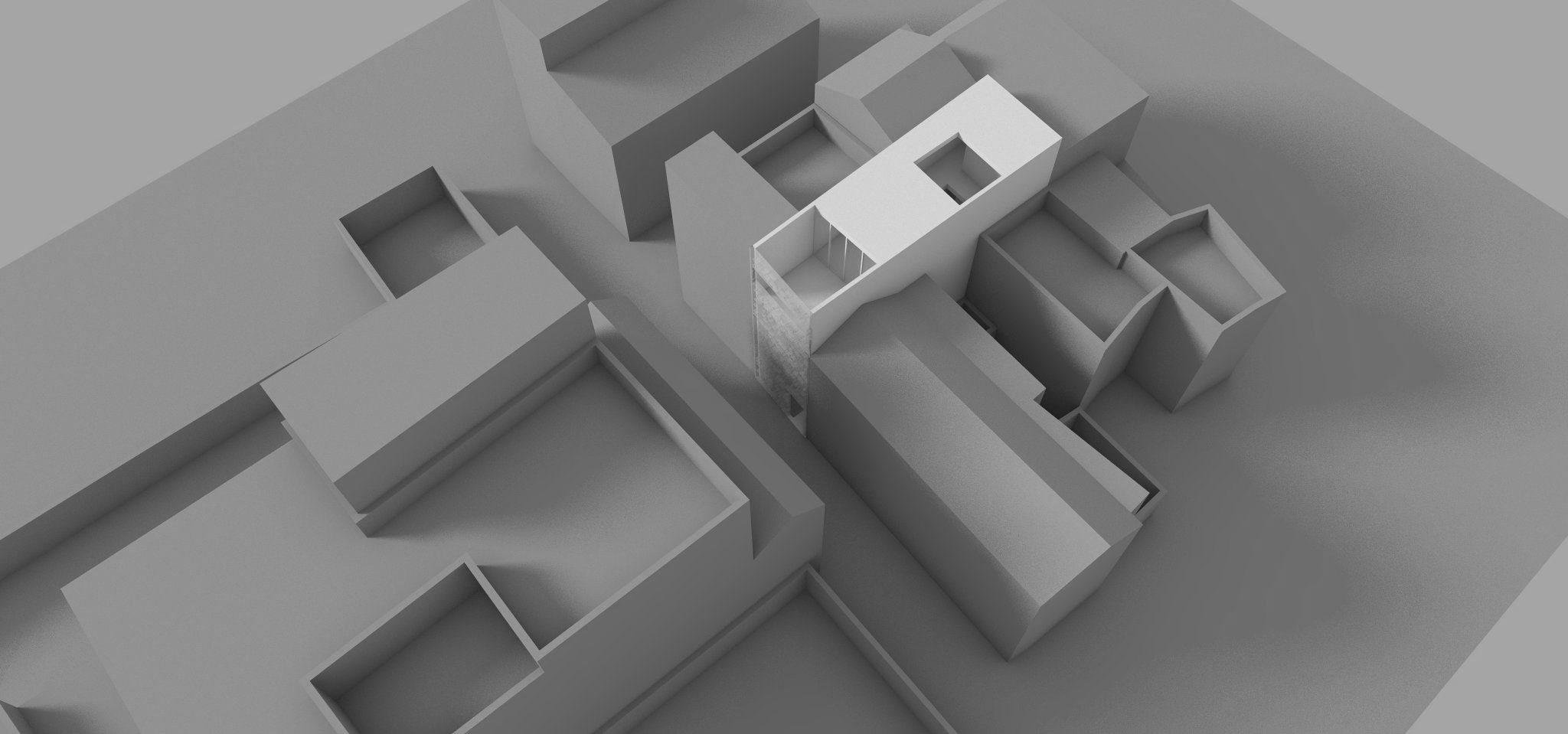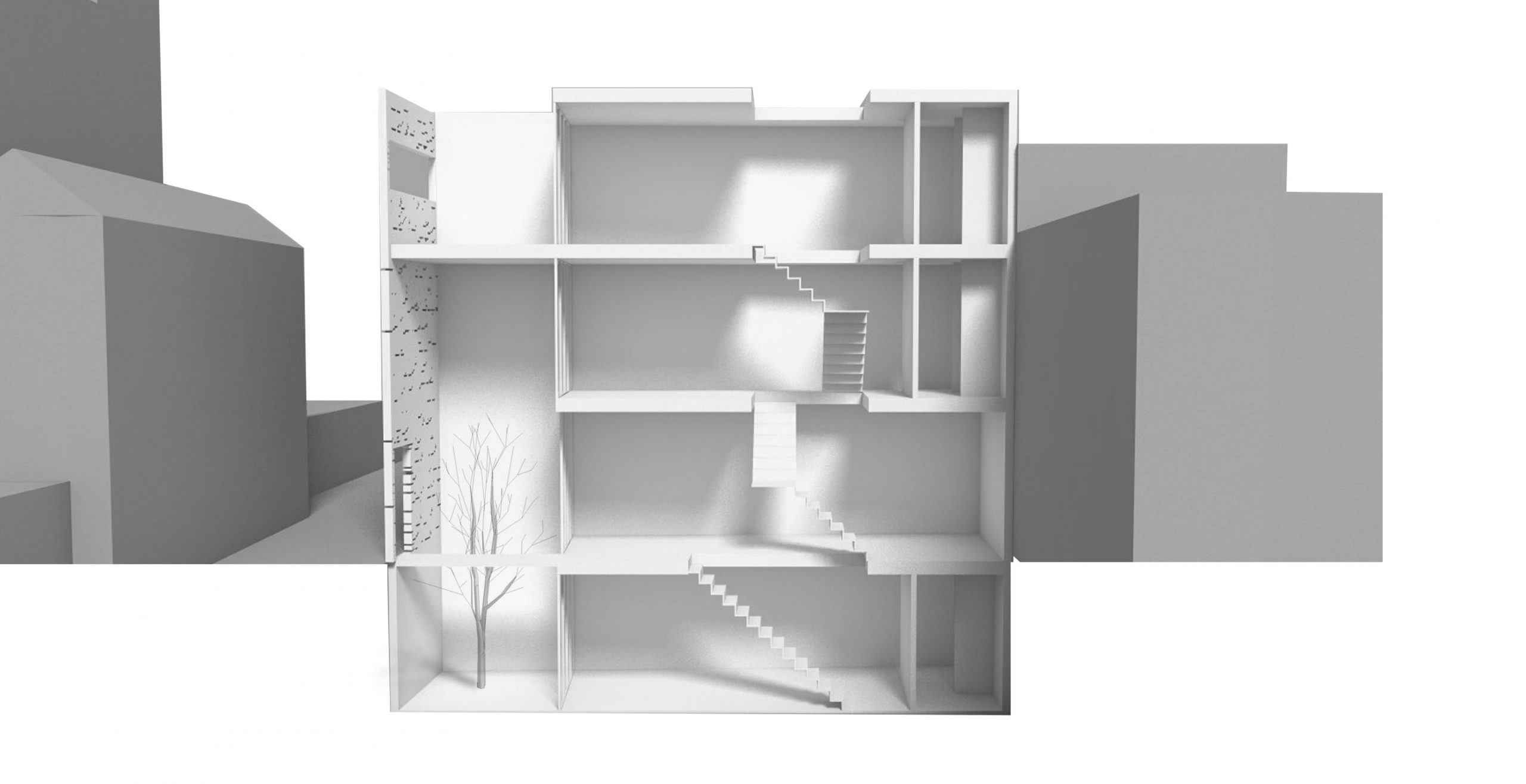 Year of construction: –
Year of project: 2020
State: Project 
Location: Calle Troyano, 16. Estepona (Málaga) 
Promoter: Private
Architect: Pablo M. Millán Millán
Contributors: Javier Serrano Terrones (Technical Architect); Cristian Castela González (Architect)
Builder: –
The project for Estepona house seeks to offer a new way of inhabiting the historic center, and to adapt to the limitations of its environment.
A single central room, dominated by a sculptural staircase, directs and orders all the spaces that arise around it, like an infinite loop crossed by the light introduced by the zenithal opening. Like an atrium, we seek to bring the halo of light purer to the bowels of the house: the place for creation proposed in the basement. Space presided by a facade dug into the ground and a buried patio. On the upper level, a walkway produces the entrance to the house above the moat.
2 facades; a false and opaque one made up of a large latticework that hides, like an Andalusian house, the interior life of the home, and another; the true one, which opens the entire gap between the slabs to the filtered light that arrives through it.