UN COSO PARA SAN MARCOS
Competition San Marcos square. Beas de Segura (Jaén)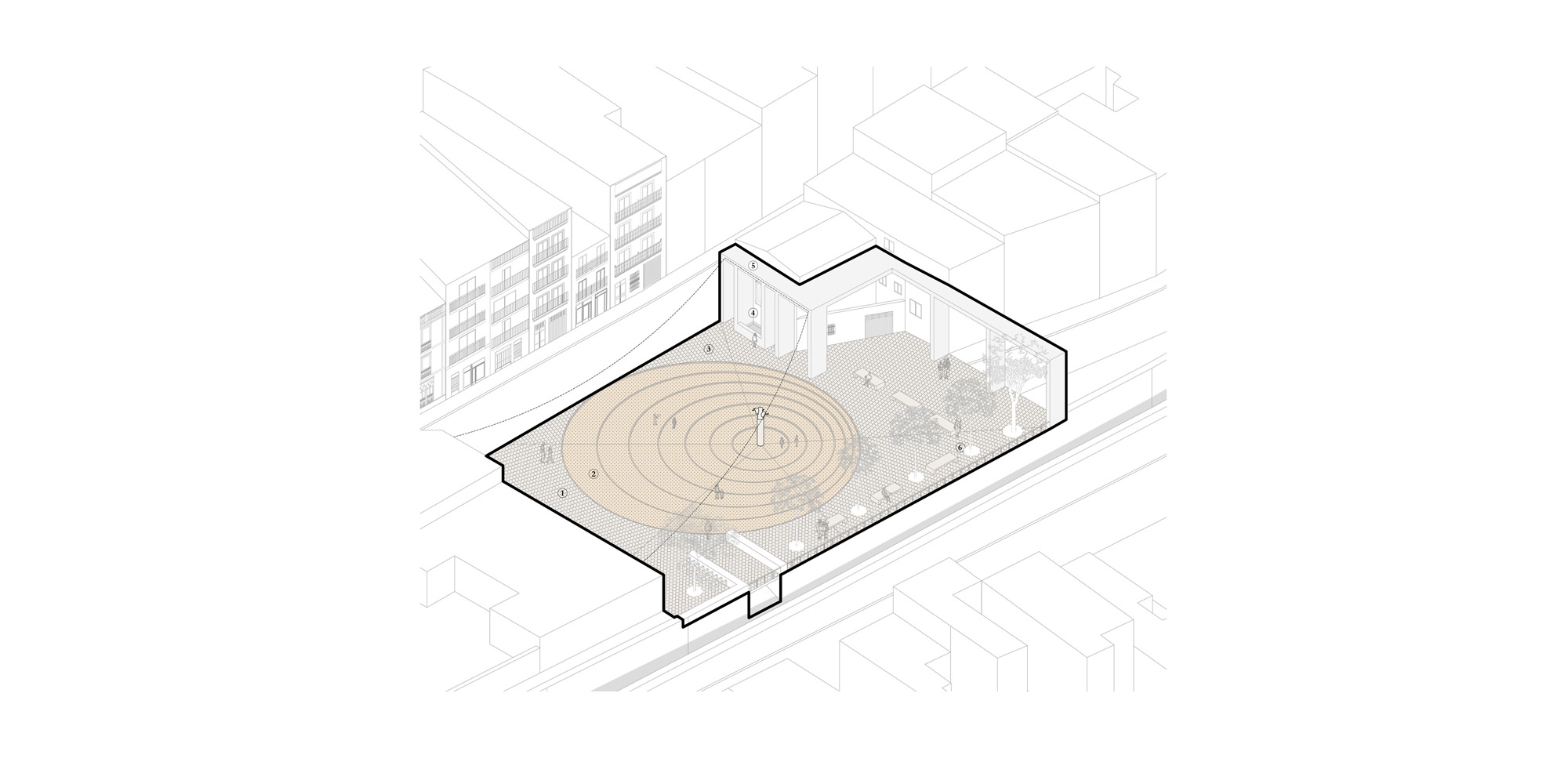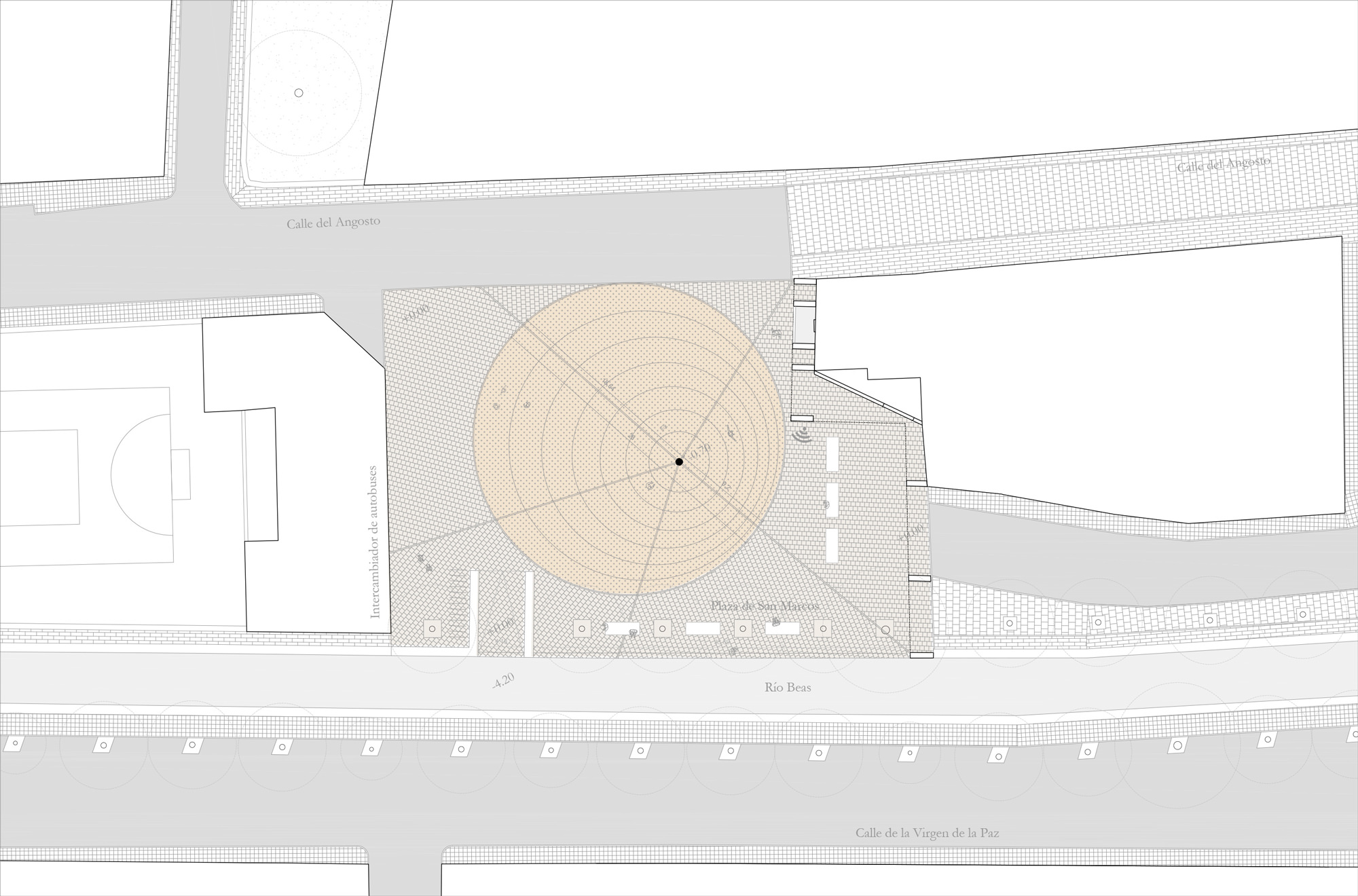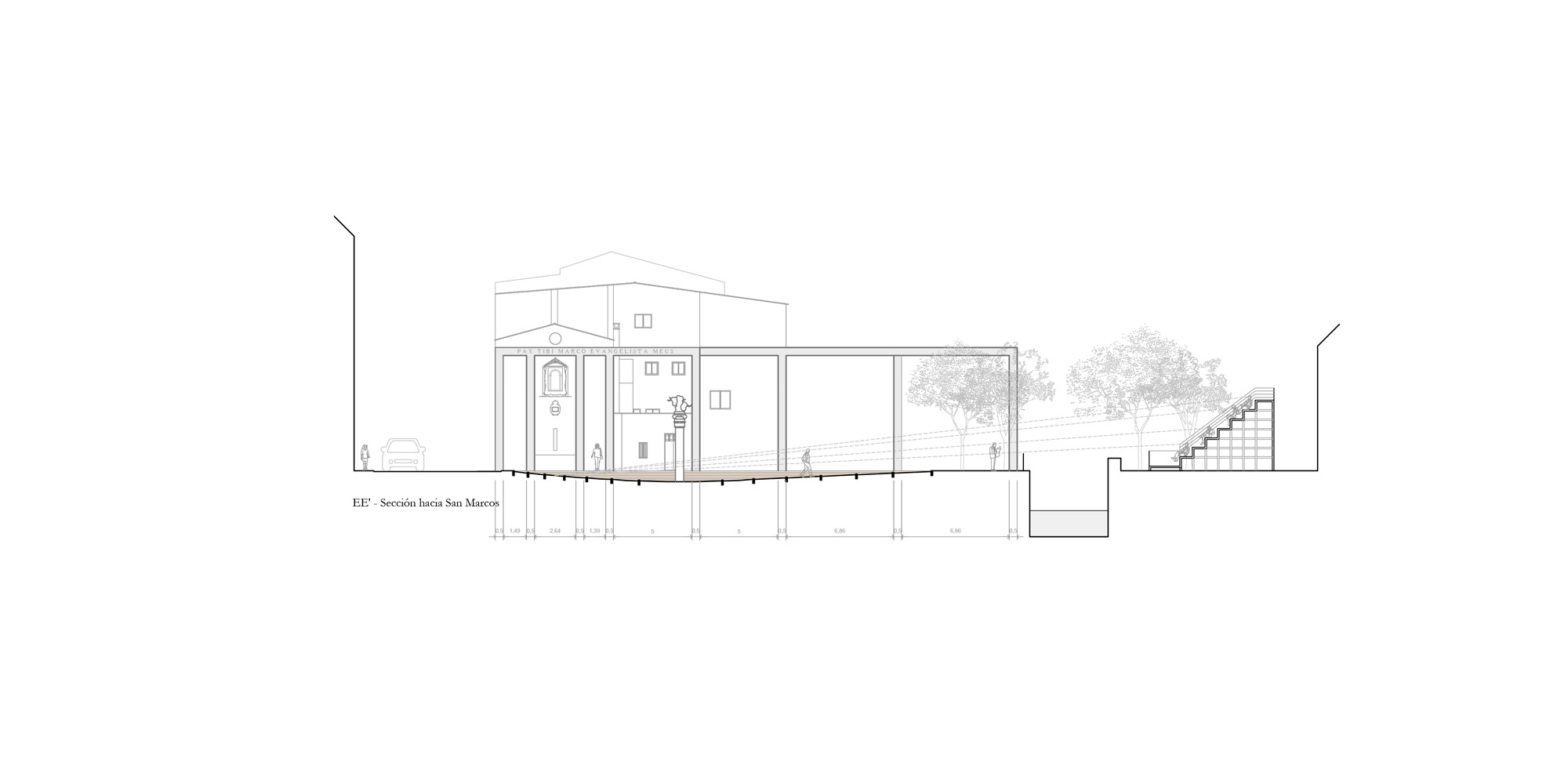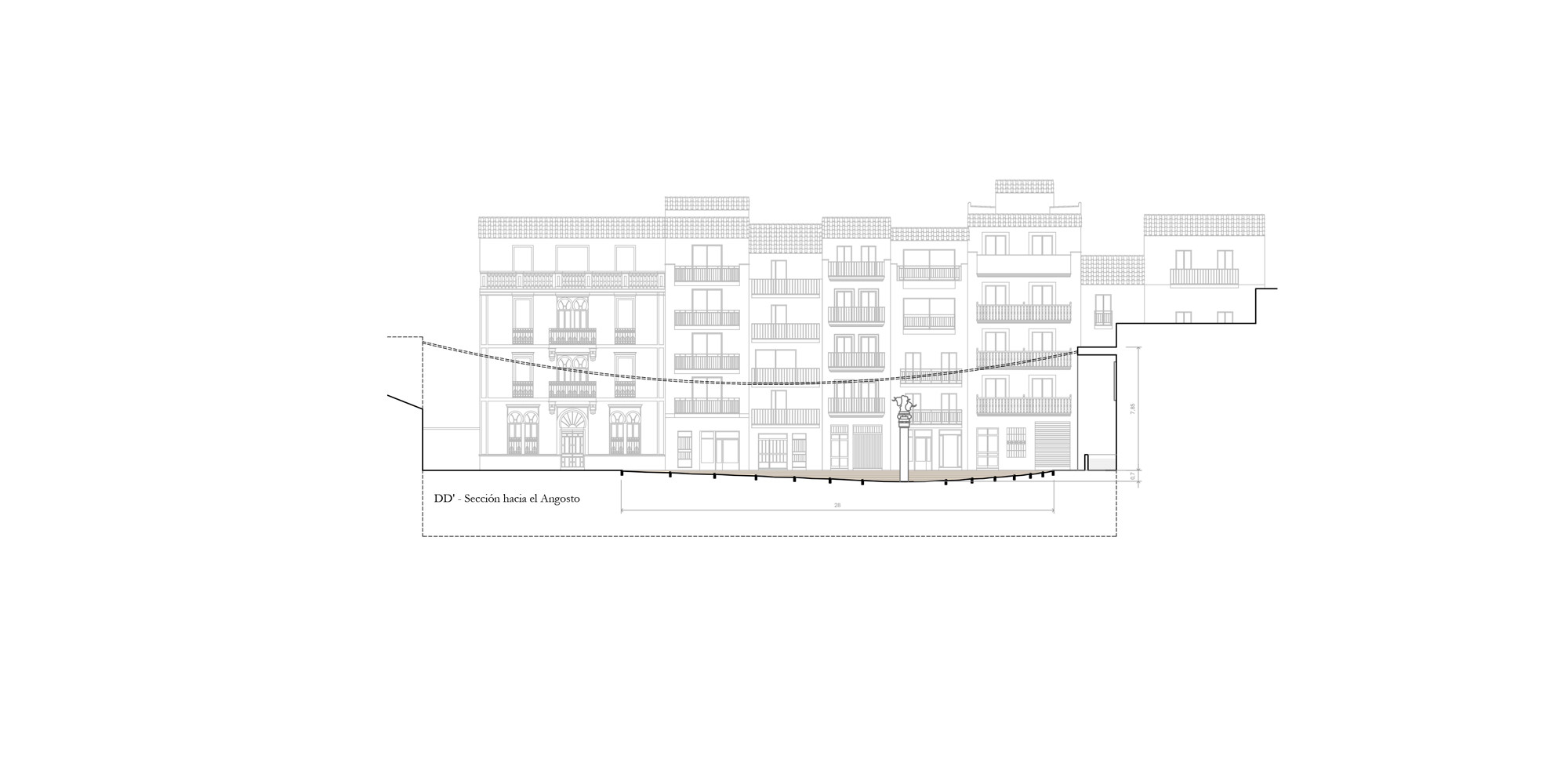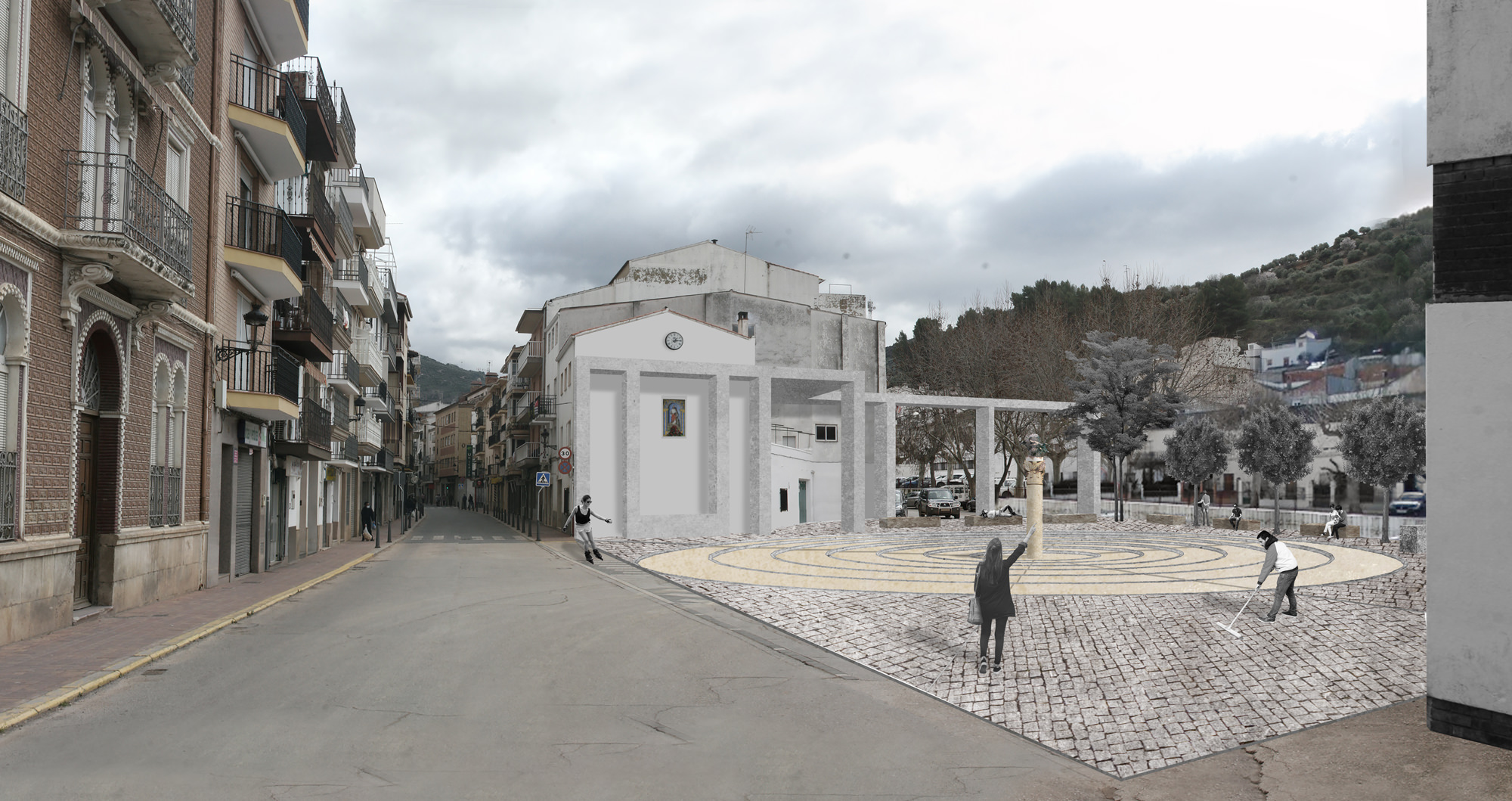 Year of construction: –
Year of project: 2021
State: Competition. First prize
Location: Plaza San Marcos s/n. Beas de Segura (Jaén)
Promoter: Dirección general de movilidad. Conserjería de fomento, infraestructuras y ordenación del territorio
Architect: Pablo M. Millán Millán
Contributors: Javier Serrano Terrones (Technical Architect); Antonio M. Castro Carmona (Architect); Simona Belmondo (Architect); Javier Muñoz Godino (Architect).
Builder: –
The proposal that we present has focused on solving the complex problems that the square has, as well as the recovery of heritage, cultural, social, environmental and landscape values. The creation of a city image, reference or representation space. With this approach we have based our argument on the idea of ​​the Spanish Plaza Mayor or the typical Italian piazza. All the limits within the scope of the square are diluted and a new visual limit is generated, delimiting the space with respect to the rest of the city.
A continuous square is proposed, delimited in its party walls by an entrance porch. A meticulous treatment is carried out on the new pavement, with an inverted cant at the level of the topography. So, we capture the rainwater and achieve the morphological recreation of the bullring, even though it is an urban square.