UNA PUERTA EN EL MONASTERIO DE LA VICTORIA
Competition bus station in Puerto de Santa María (Cádiz)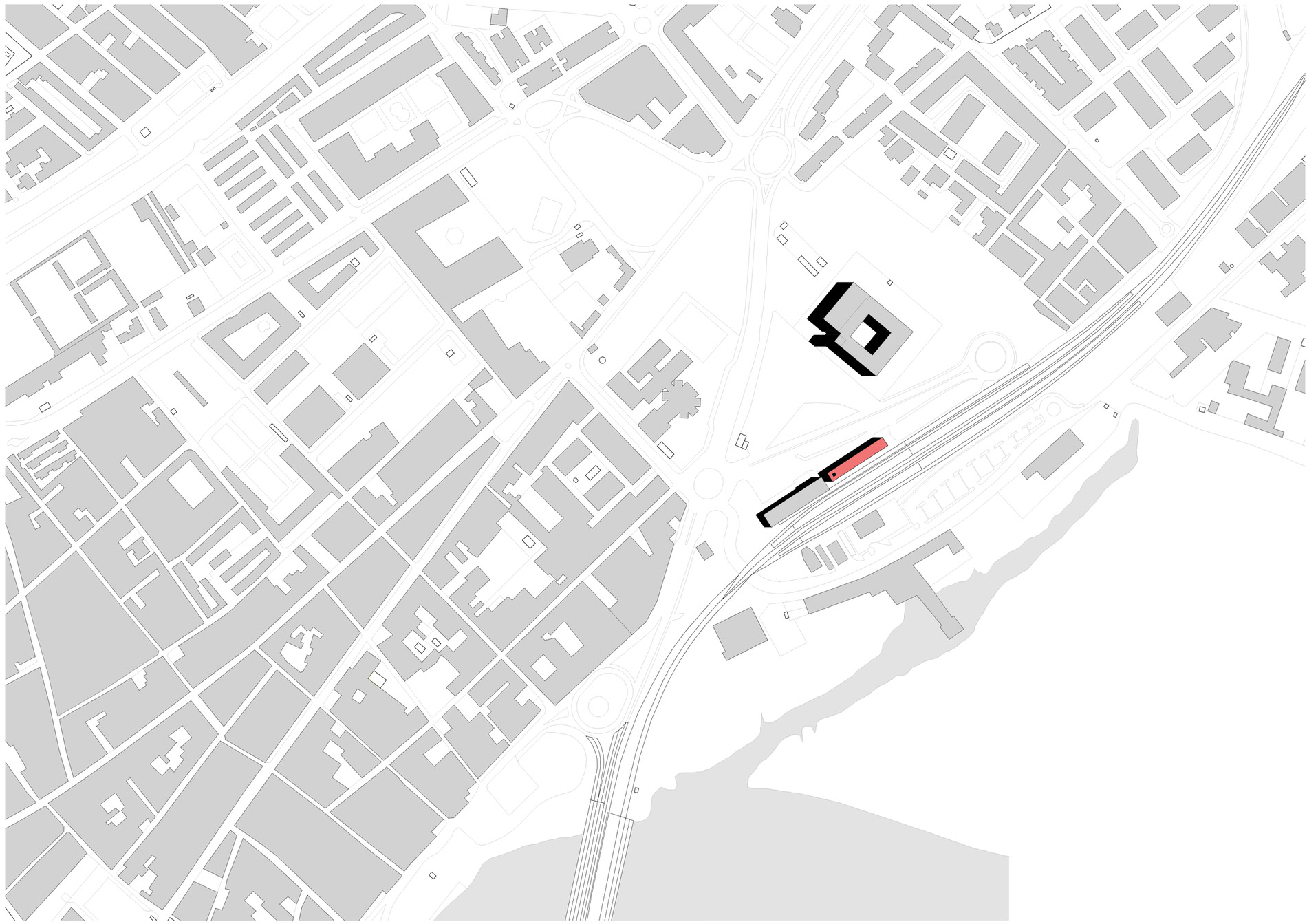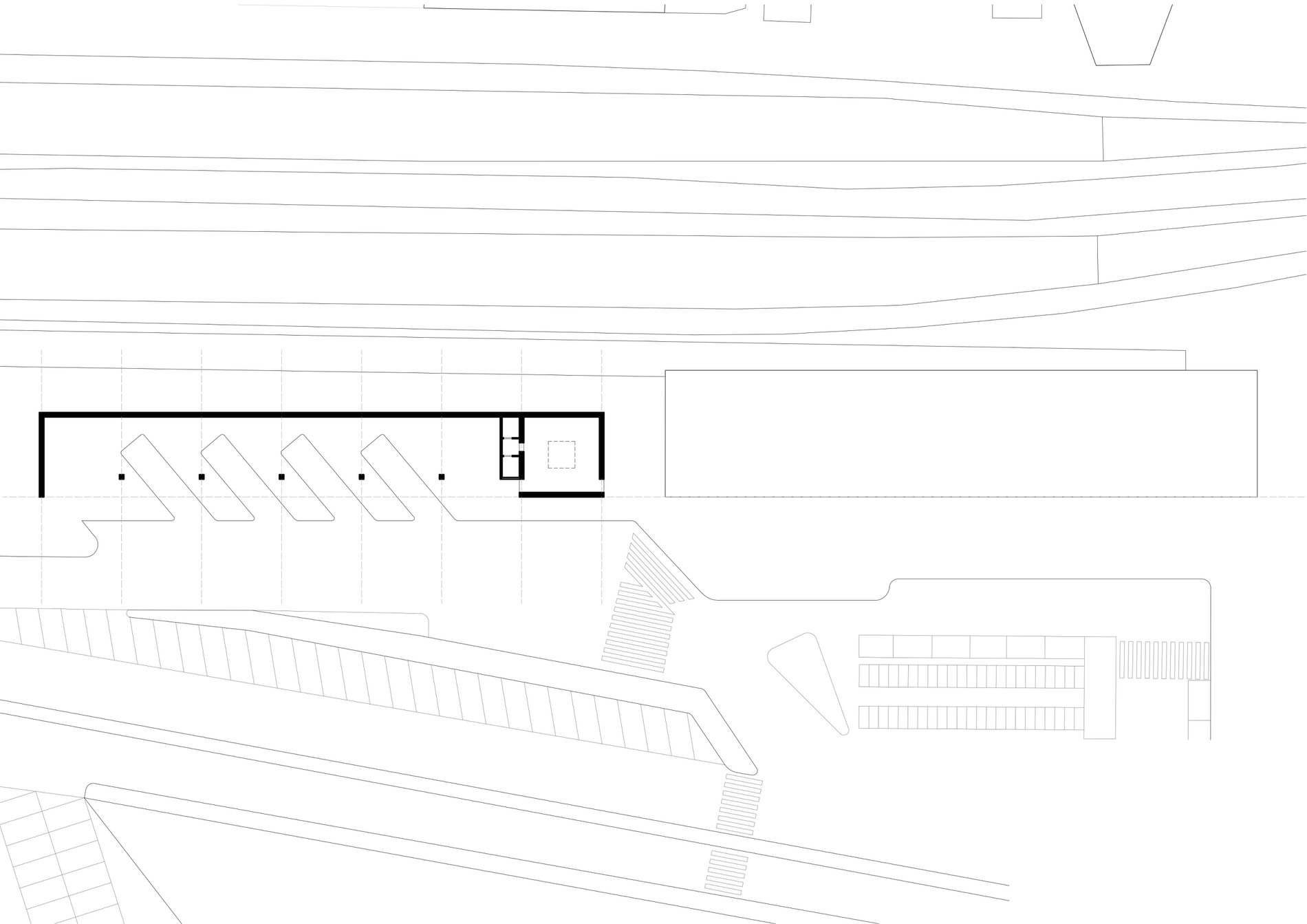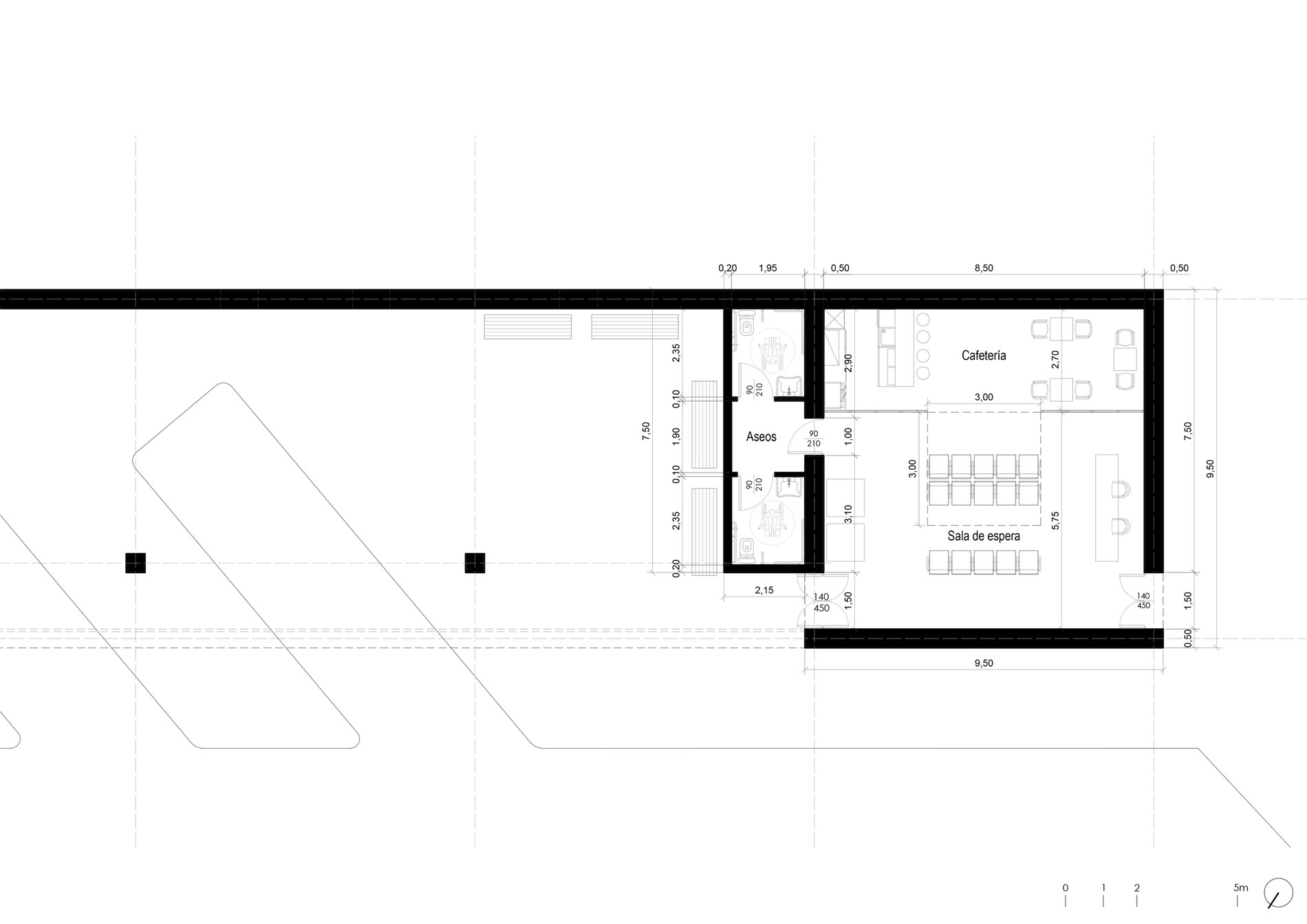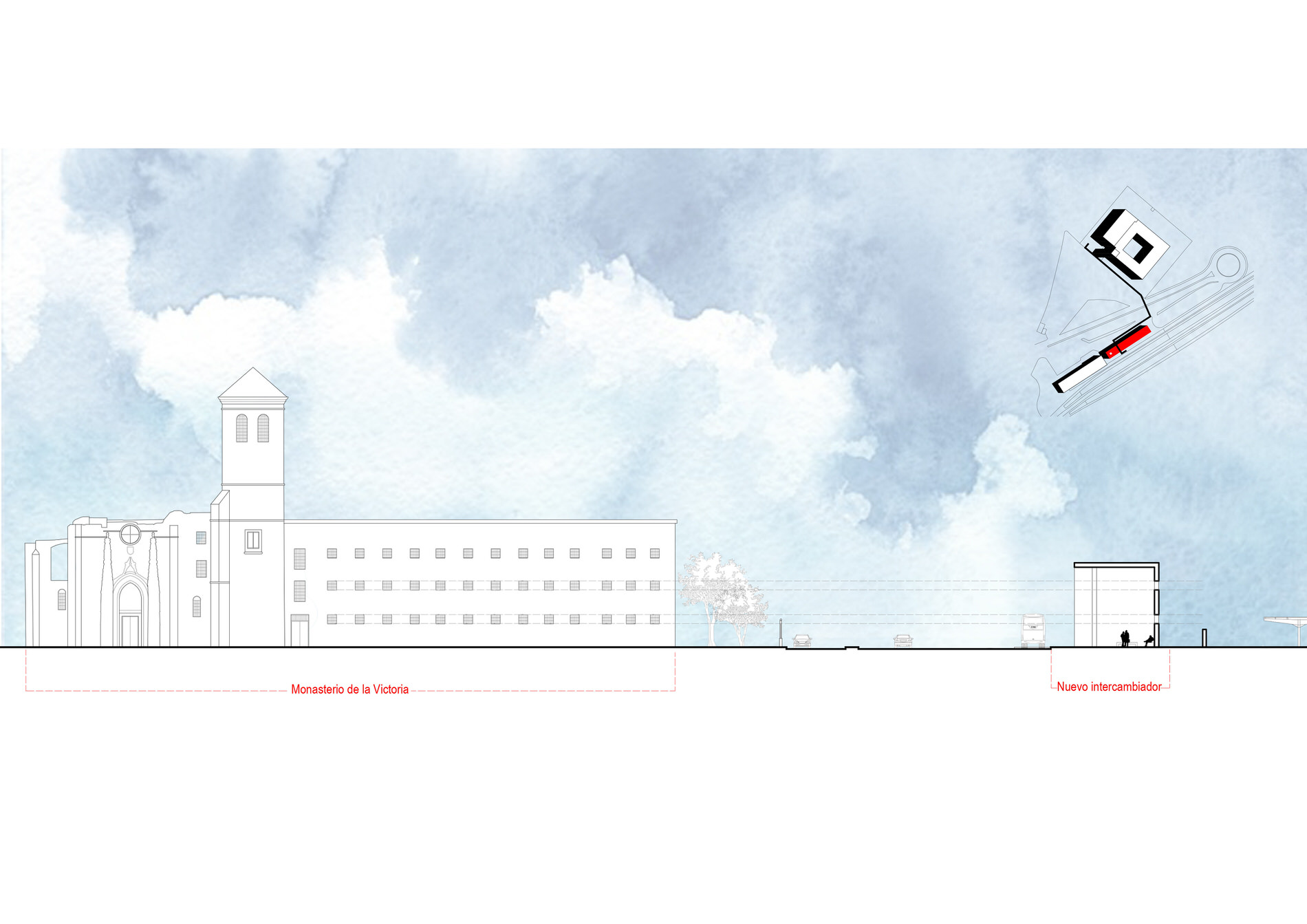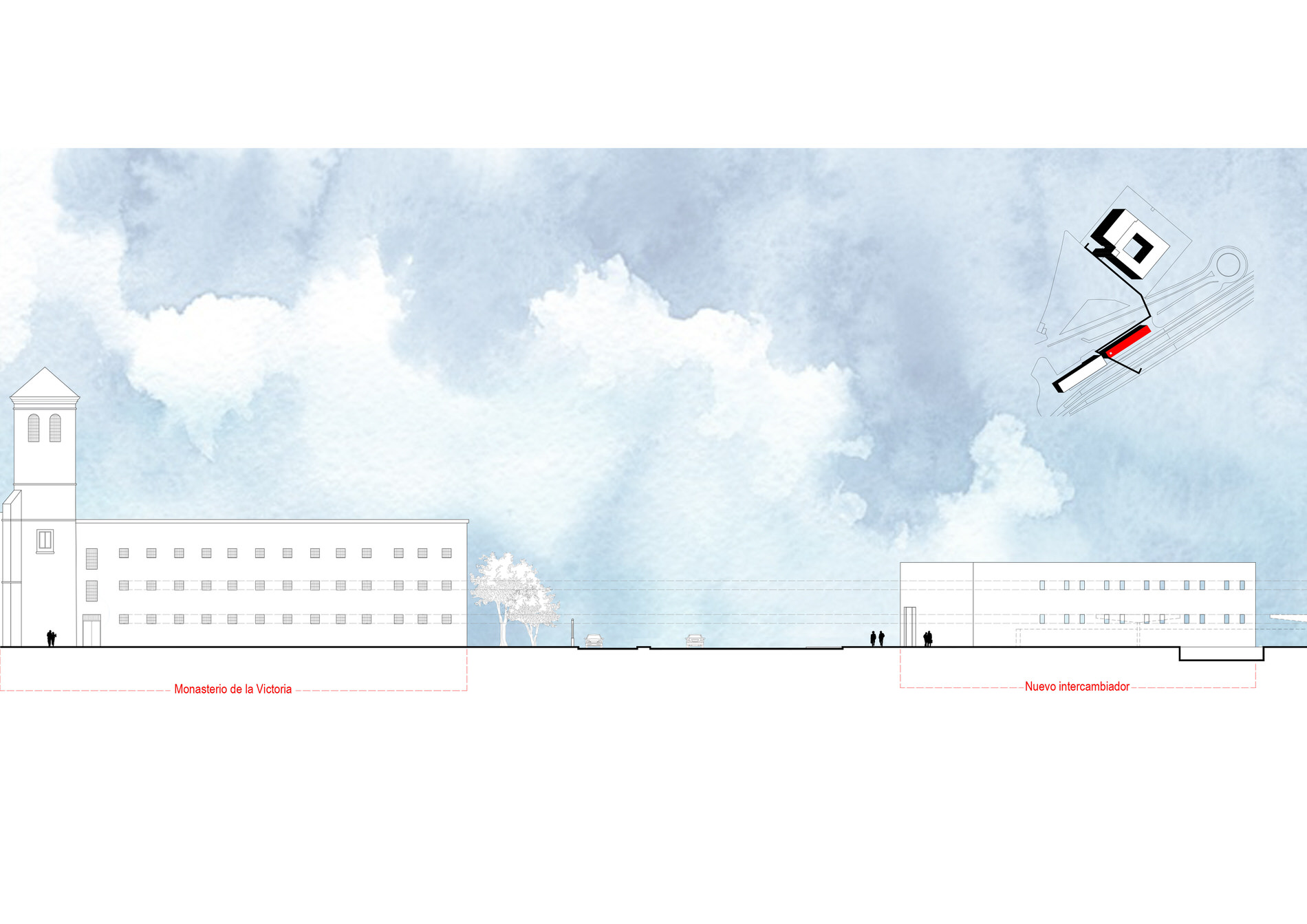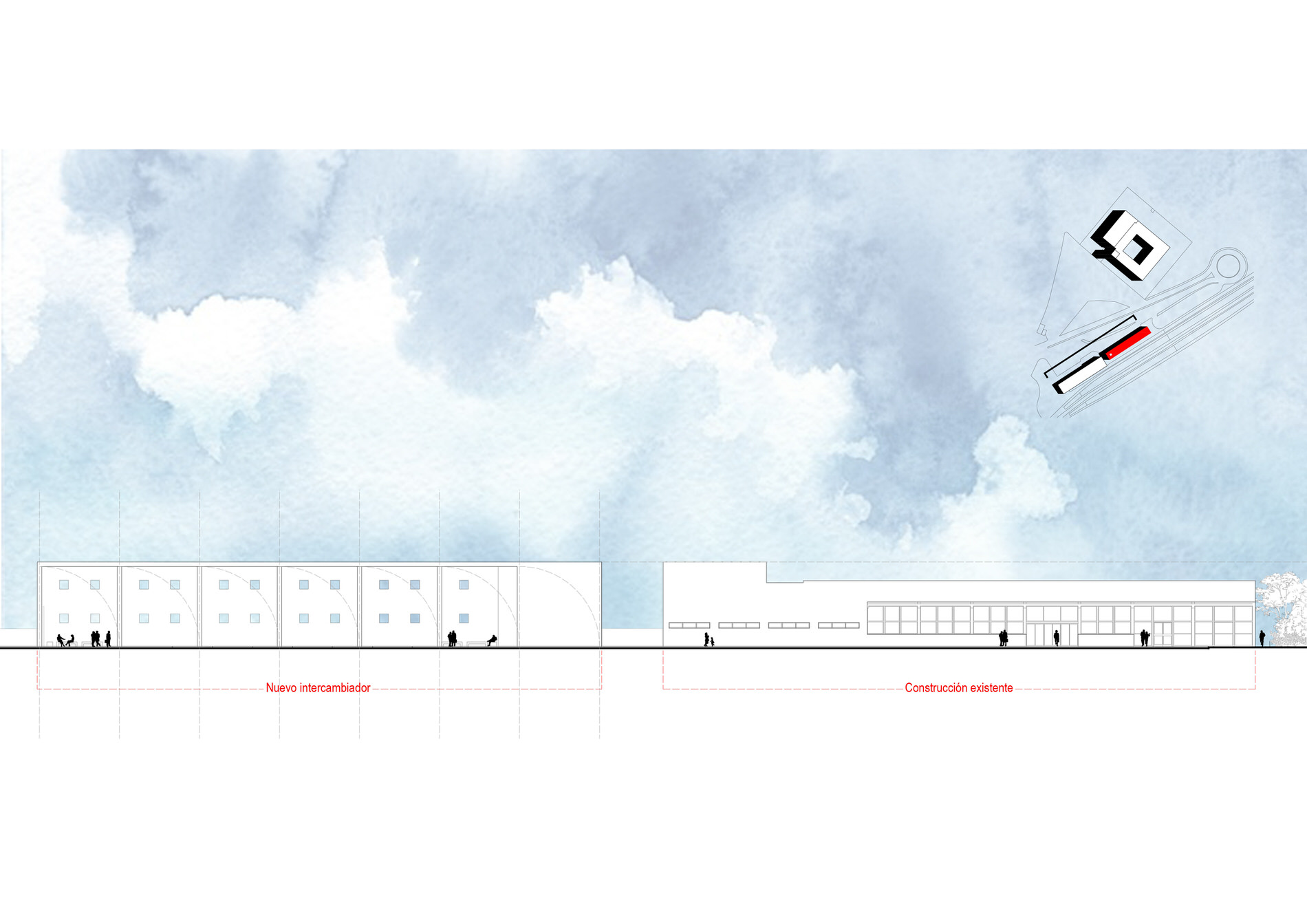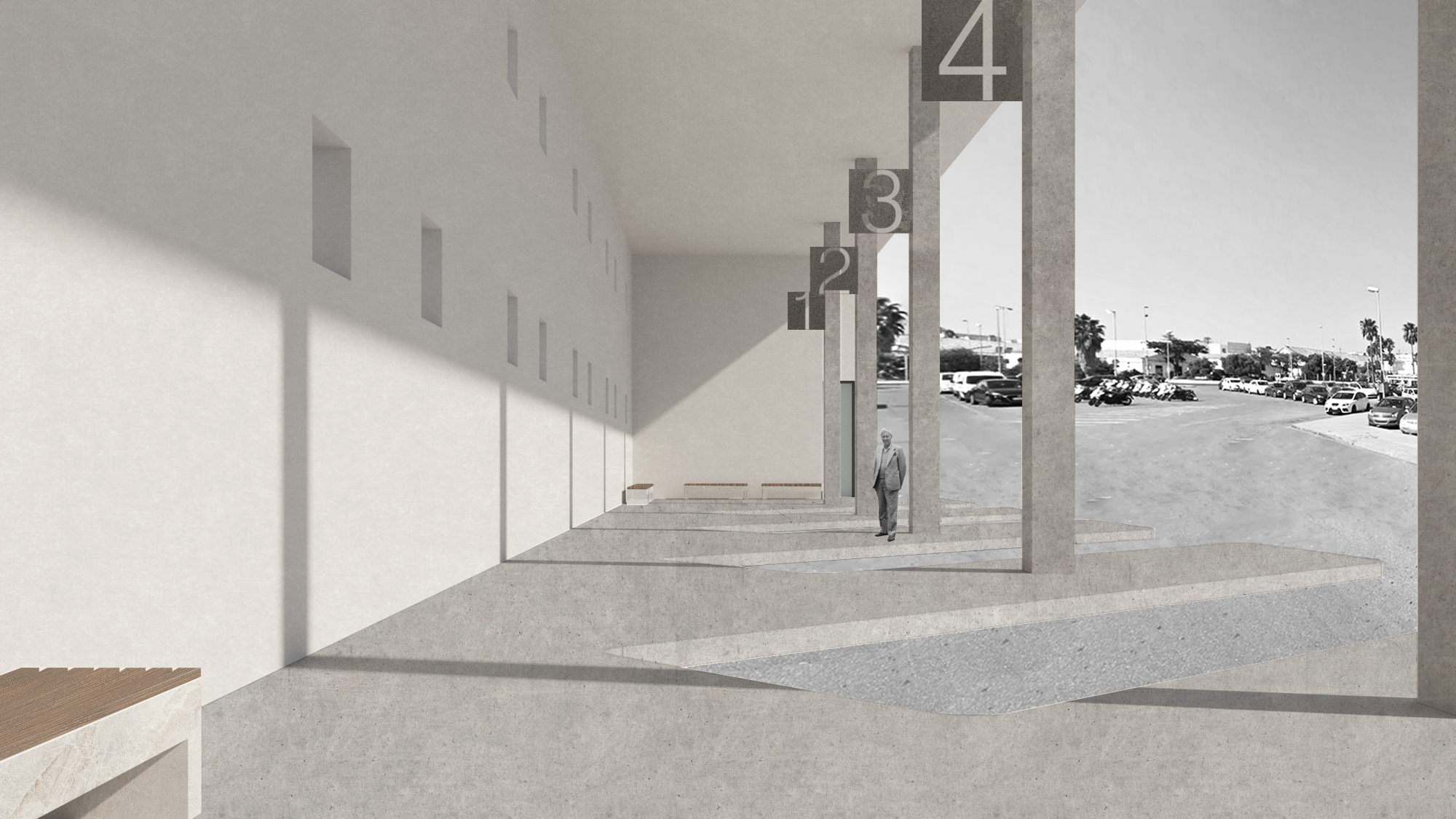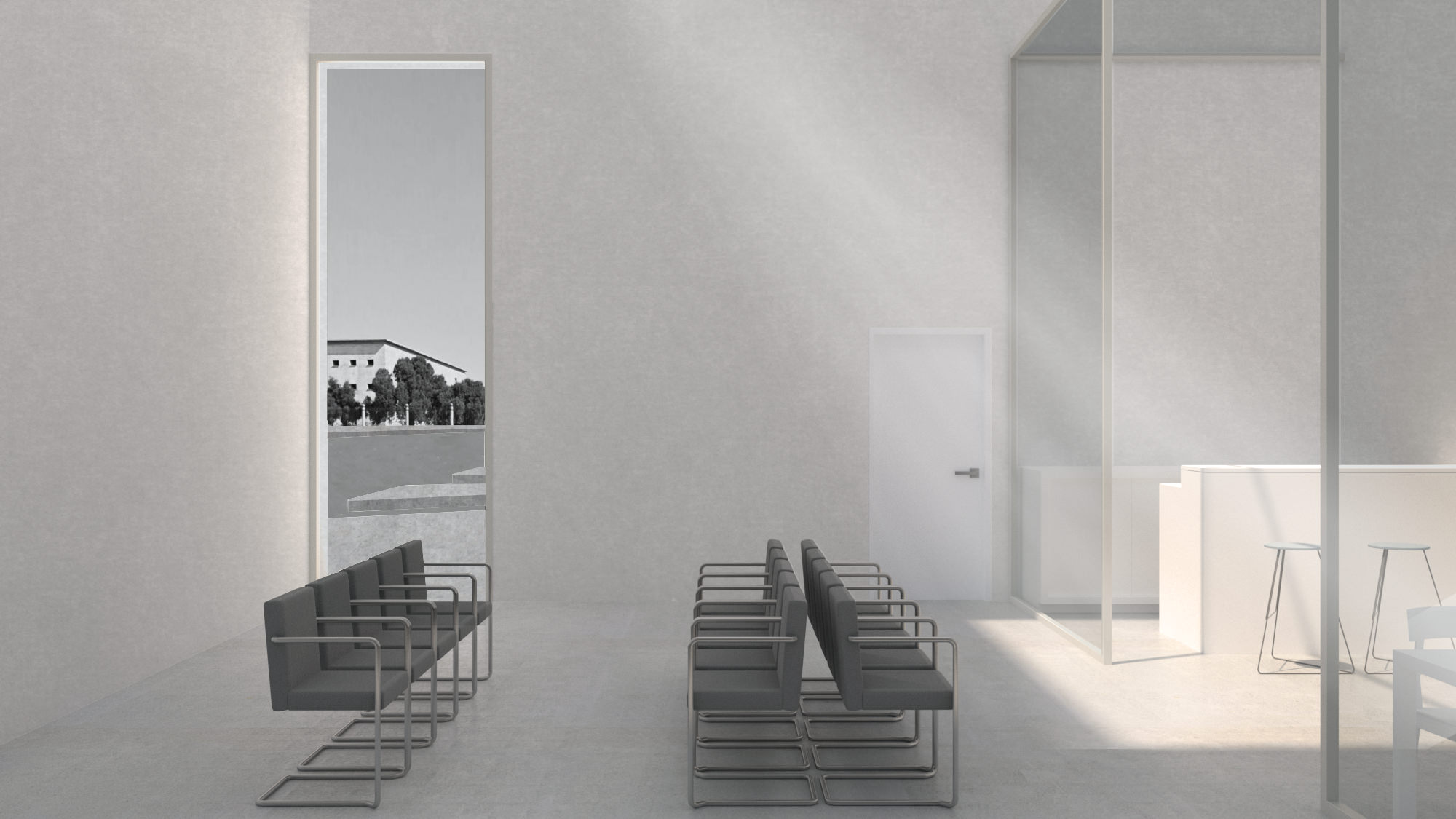 Year of construction: –
Year of project: 2021
State: Competition. 1st Prize 
Location: Plaza Estación 1(B) Parcela 1B. El Puerto de Santa María (Cádiz)
Promoter: Dirección general de movilidad. Conserjería de fomento, infraestructuras y ordenación del territorio
Architect: Pablo M. Millán Millán
Contributors: Javier Serrano Terrones (Technical Architect); Simona Belmondo (Architect); Antonio M. Castro Carmona (Architect); Inmaculada Cervera Montilla (Architect); Javier Muñoz Godino (Architect); Younes Abdel (Architect); Javier Bengoa Díaz (Engineering).
Builder: –
The new project for the El Puerto Santa María bus station is the bet for generating a new "door" to enter and exit the city. For all this and in a way evident, this architecture has the vocation of being a specific, functional and respectful door with the medium. Since ancient times, the gates of the cities represented the greatness of the story contained in them. It was the place where great inscriptions, reliefs, sculptures and rich materials showed the visitor an imaginary that could then happen or not. The interchange project in El Puerto Santa María wants to be a "door" of access to the contemporary city.
For all these reasons, we designed a door for modernity, an aseptic door, away from the elements that directly show the context of wealth of this city of Cadiz.
This resource, used by the large exchangers carried out in recent times (Atocha by Rafael Moneo, Córdoba by César Portela, Seville by Cruz y Ortiz, etc.), is adopted in our project by designing a bare structure, clean, rational… essential.