MUNICIPAL LIBRARY LA MILAGROSA
ADAPTATION OF THE OLD SAN JERÓNIMO HOSPITAL INTO A LIBRARY. MARCHENA (SEVILLE)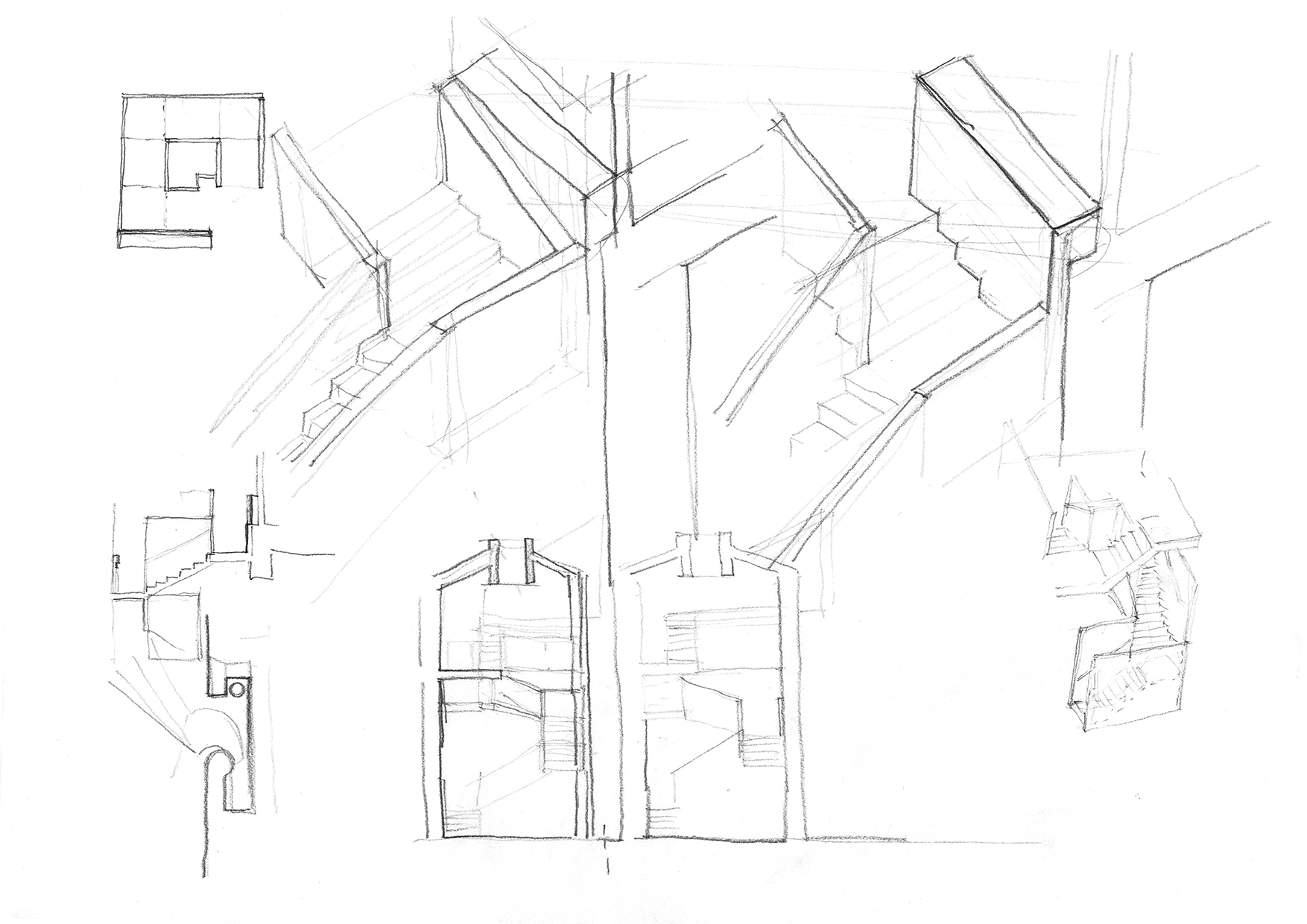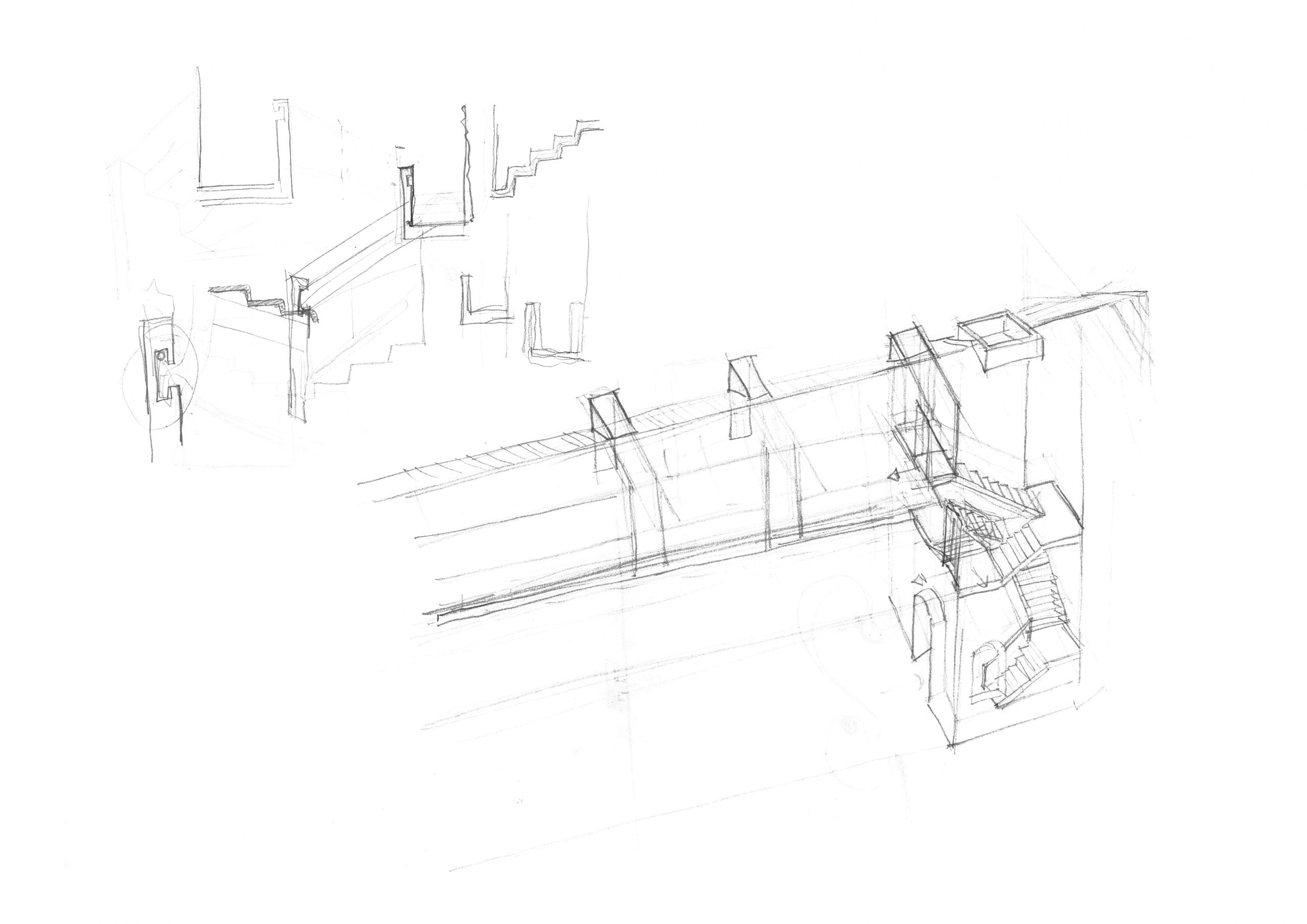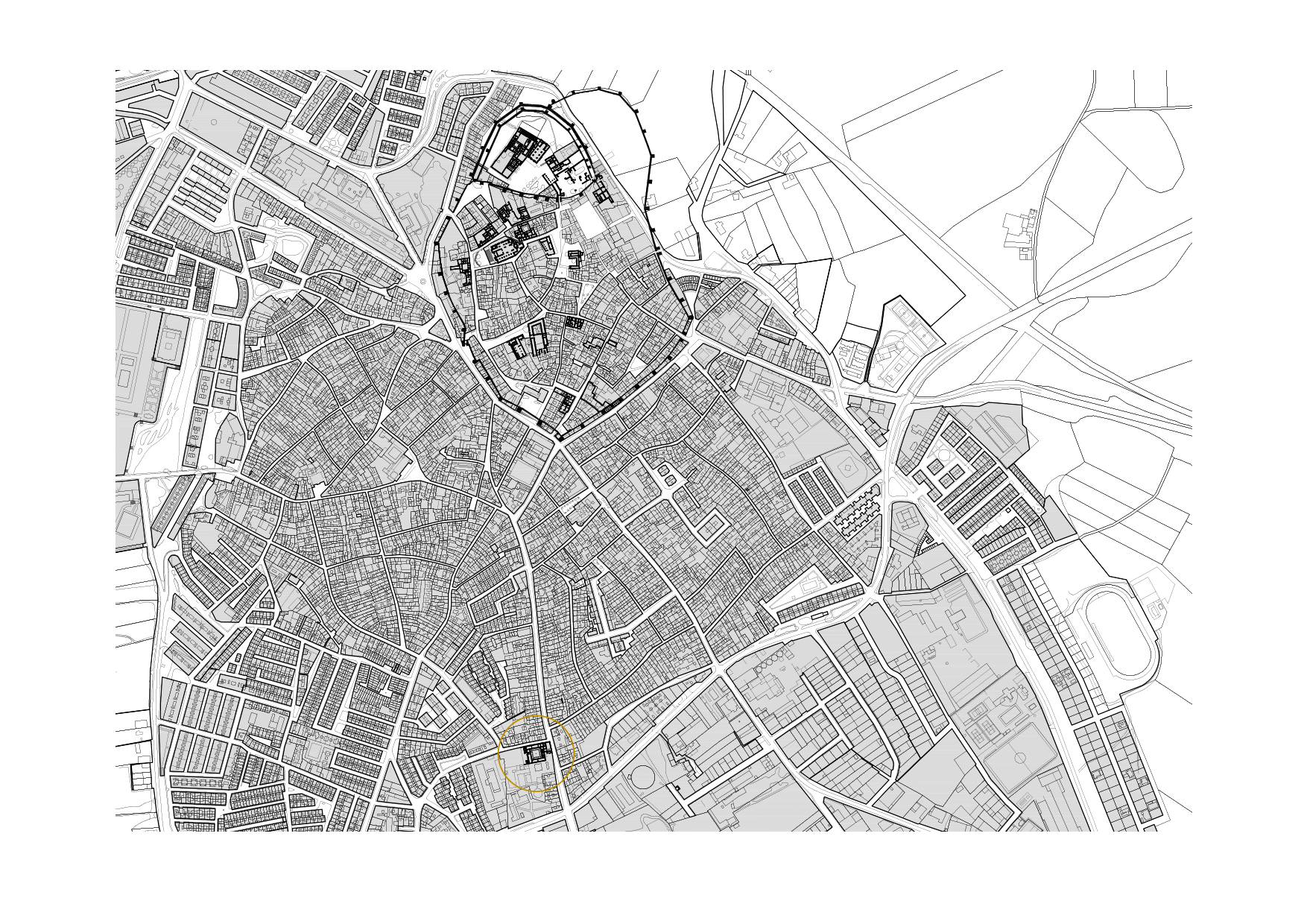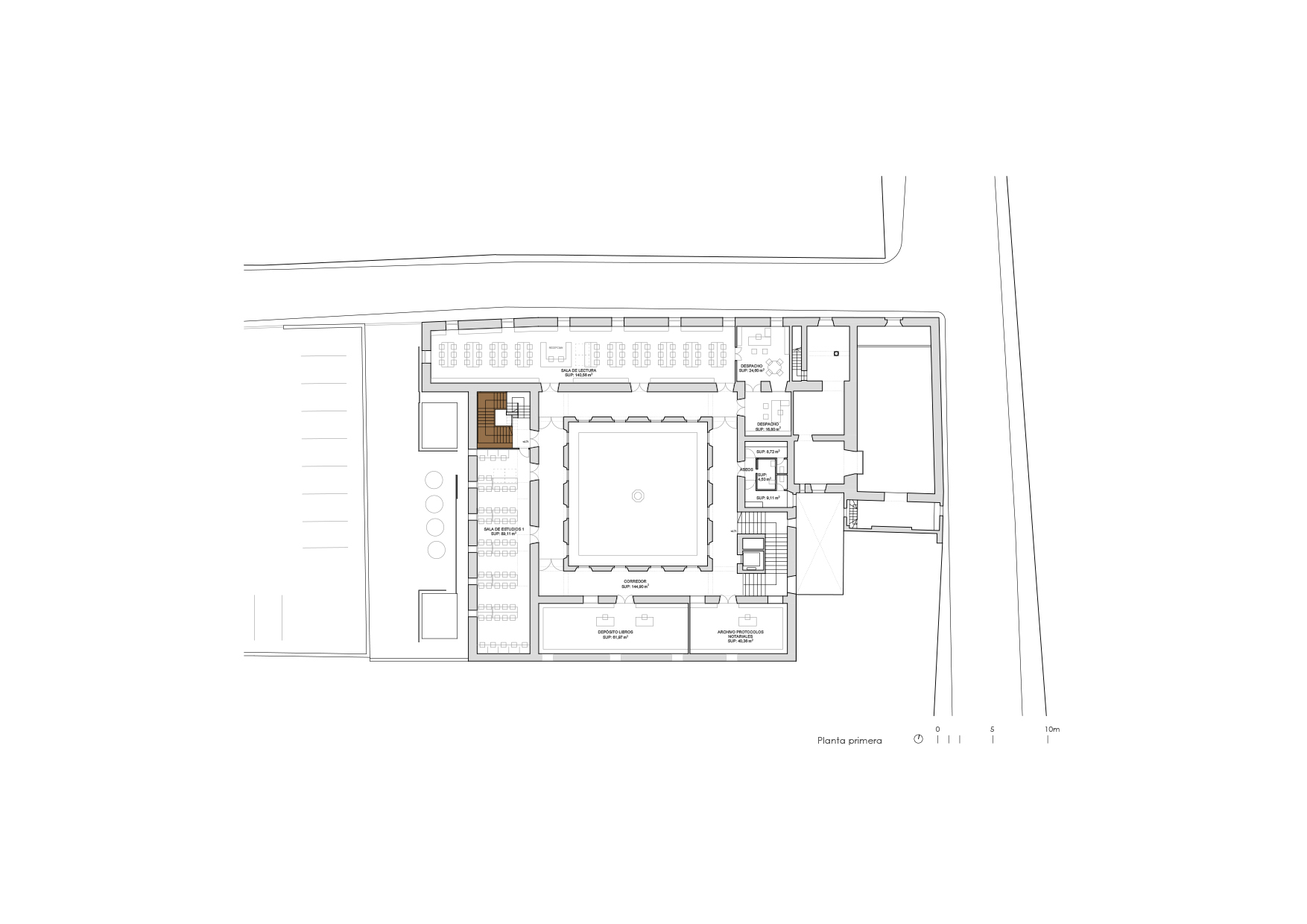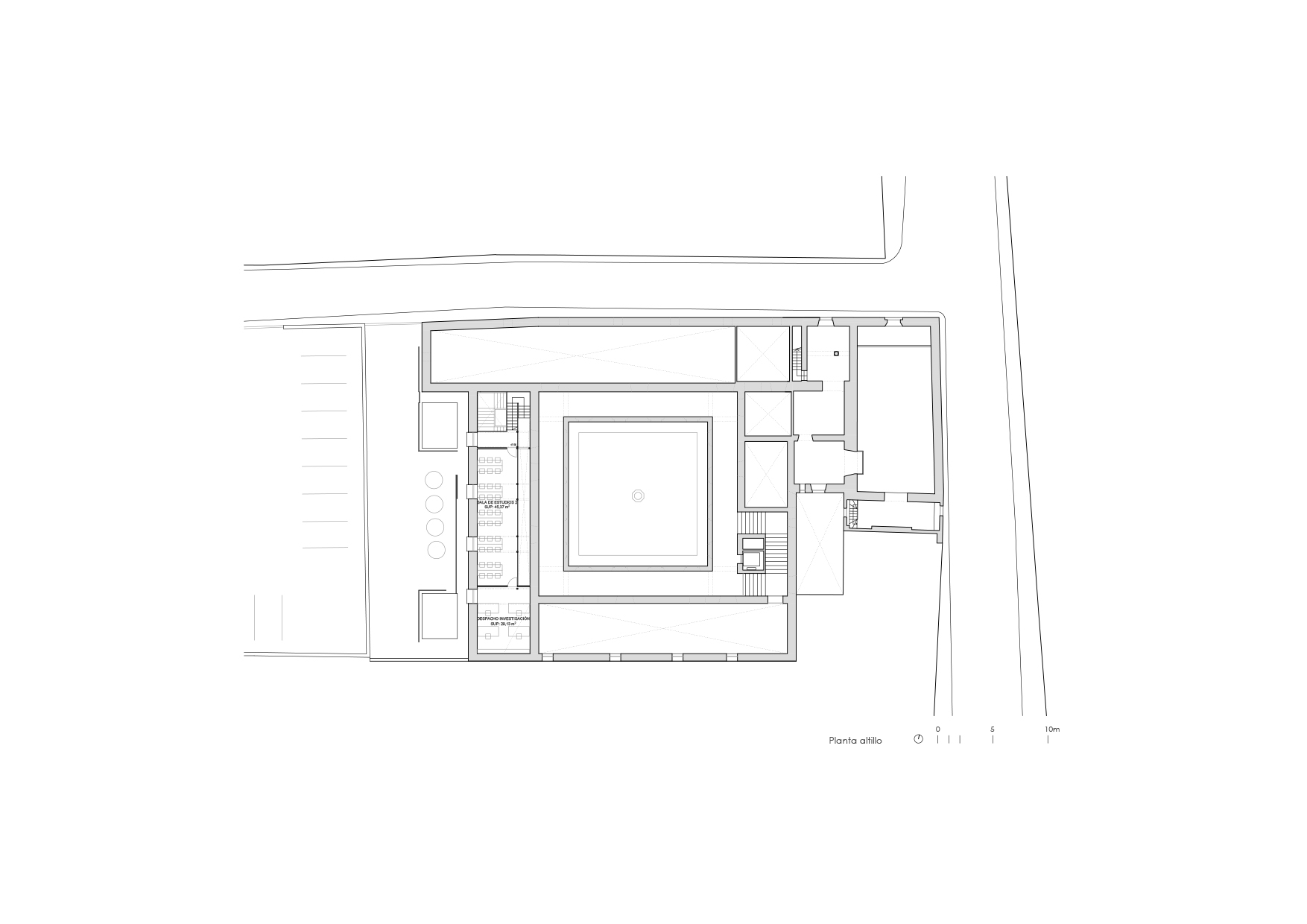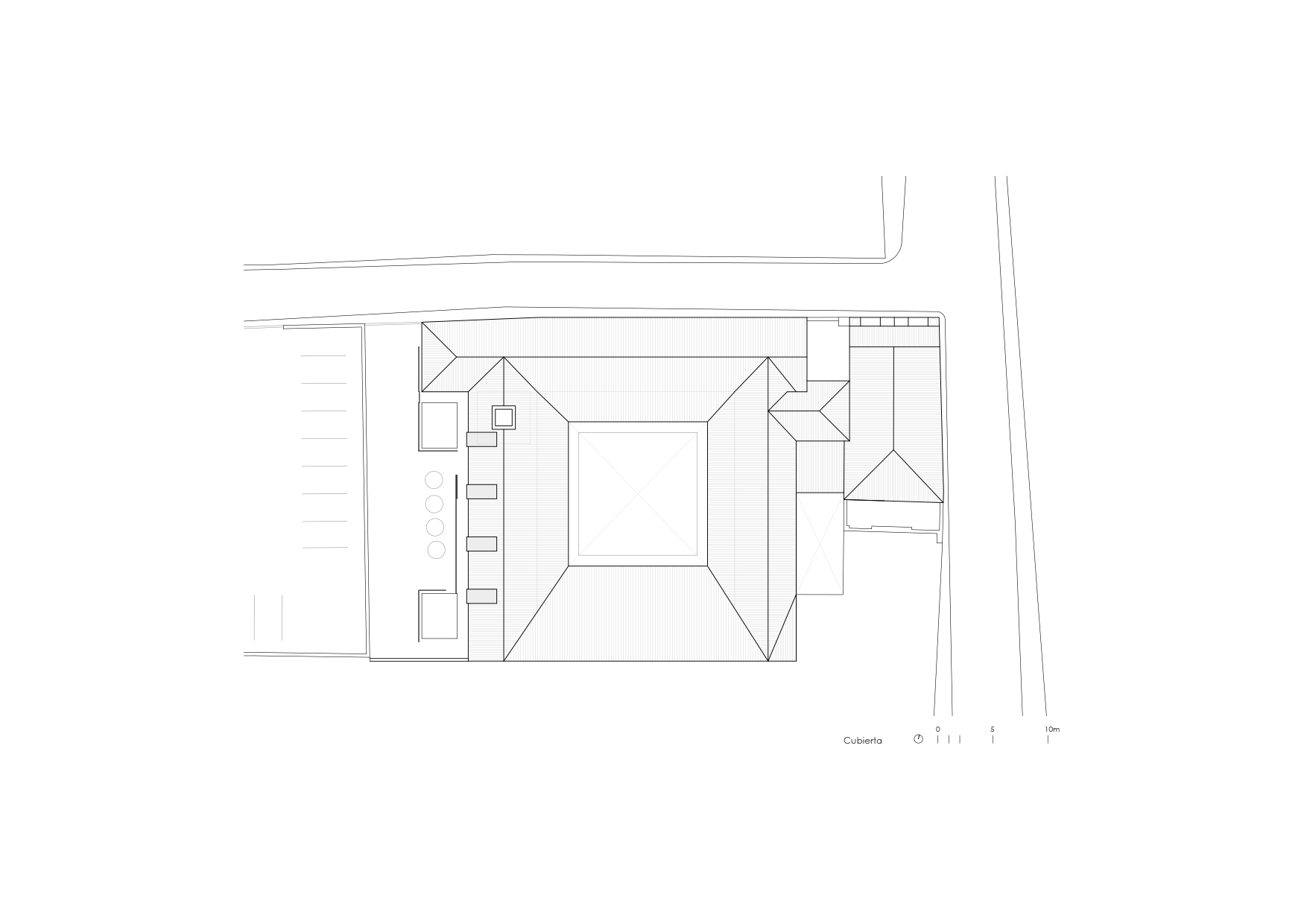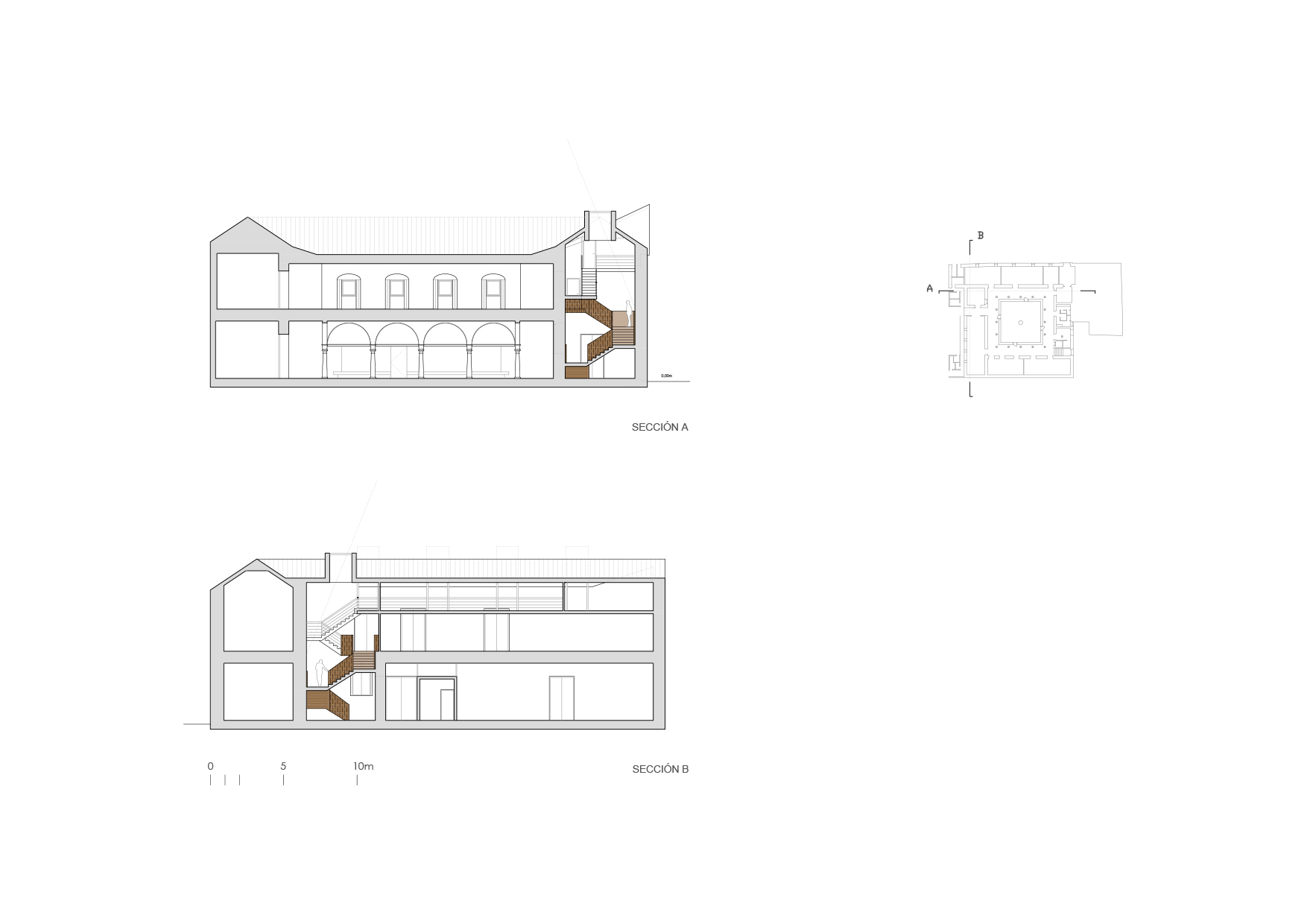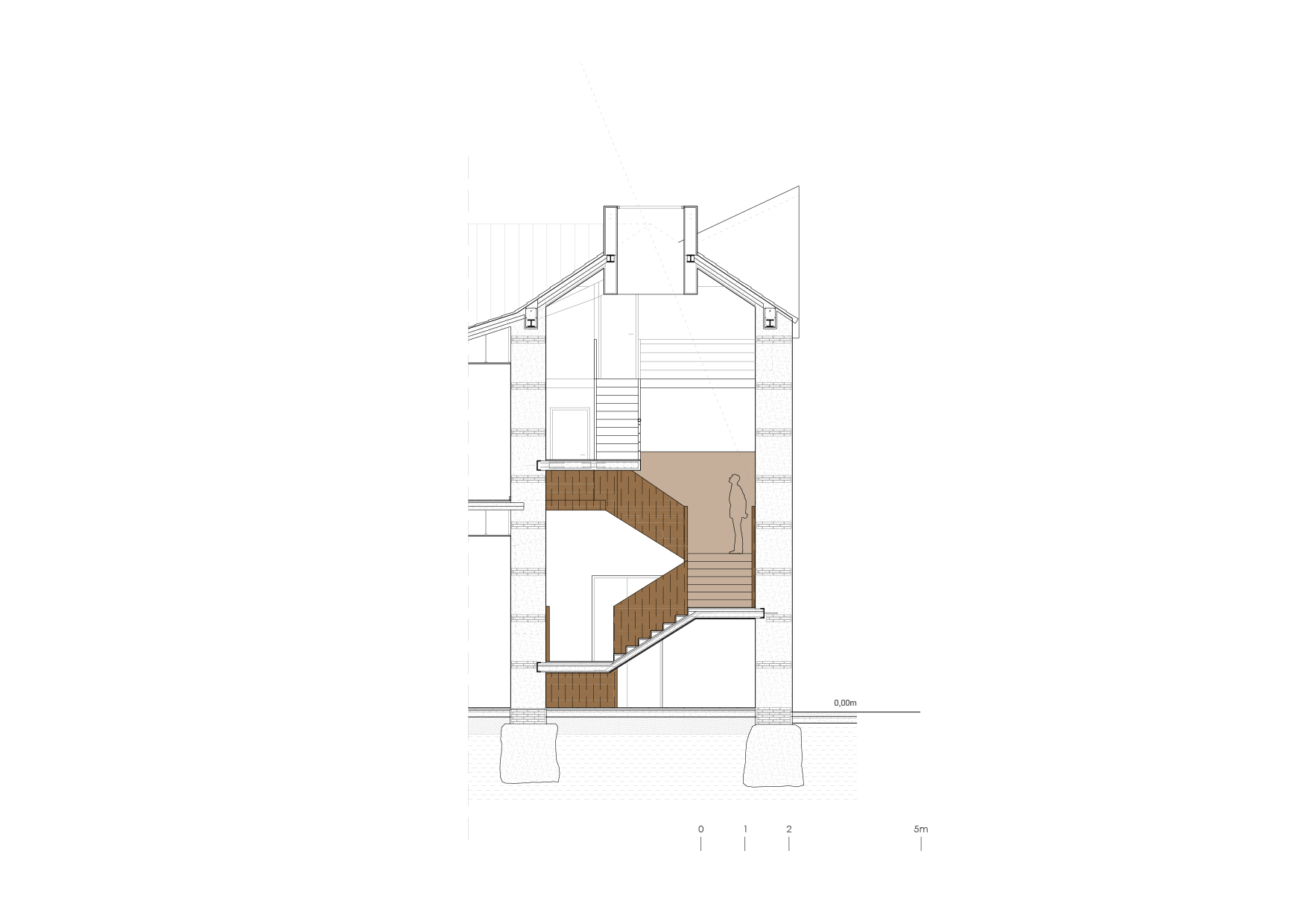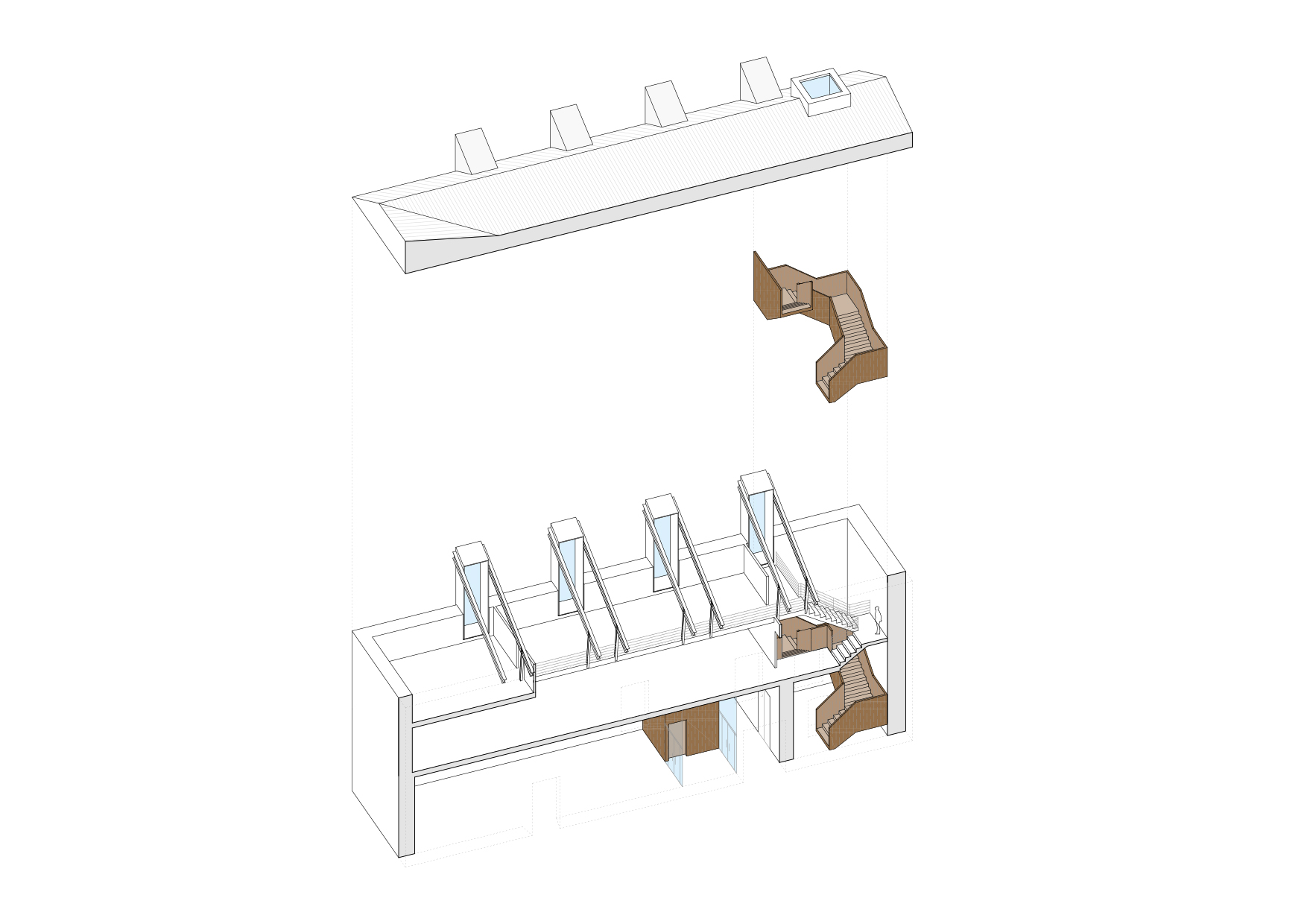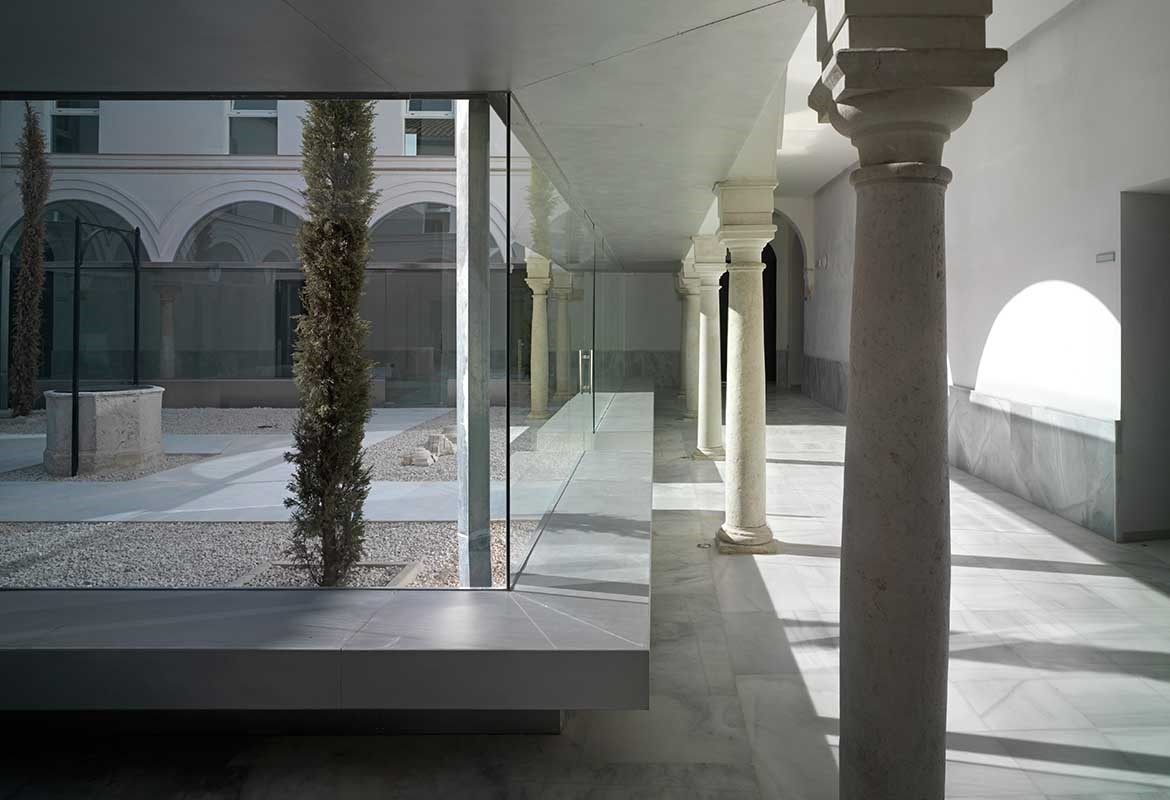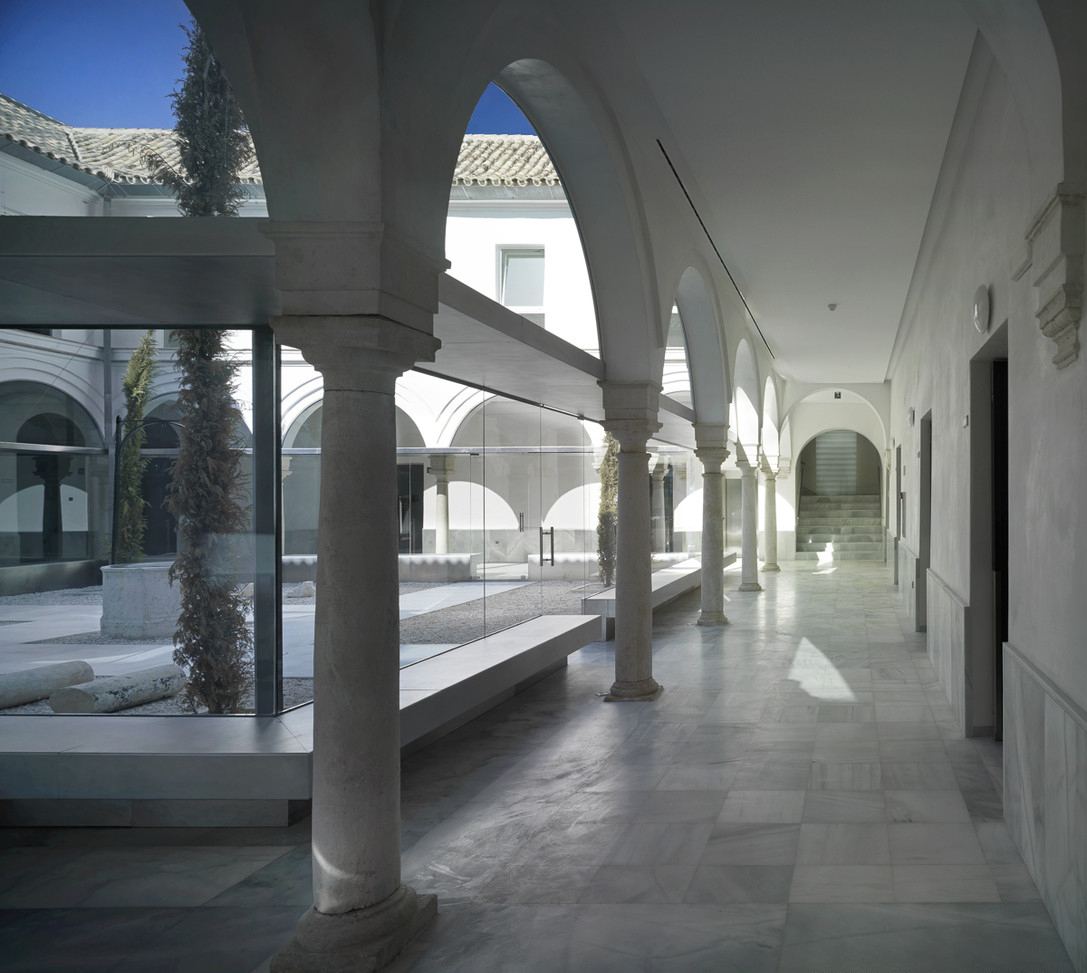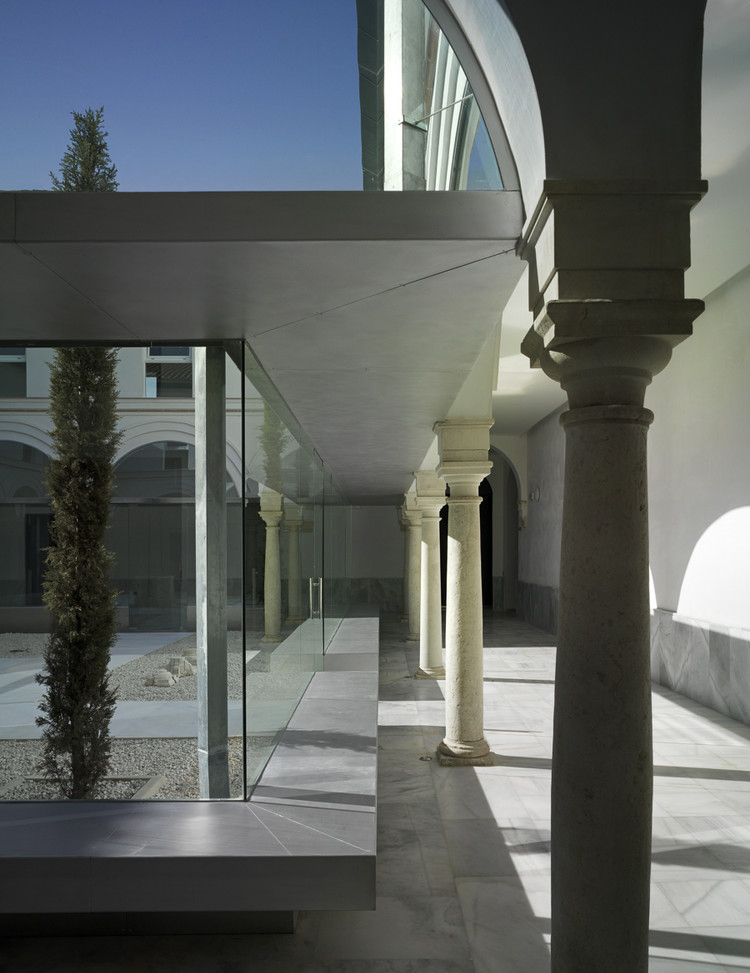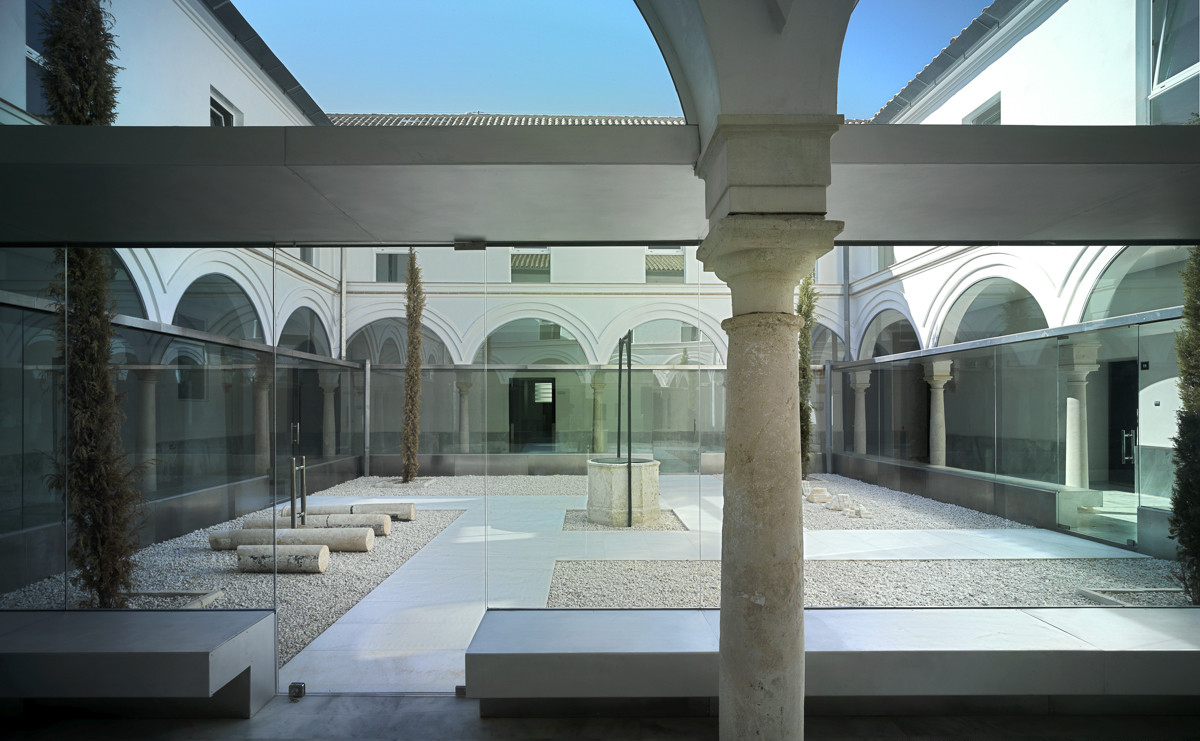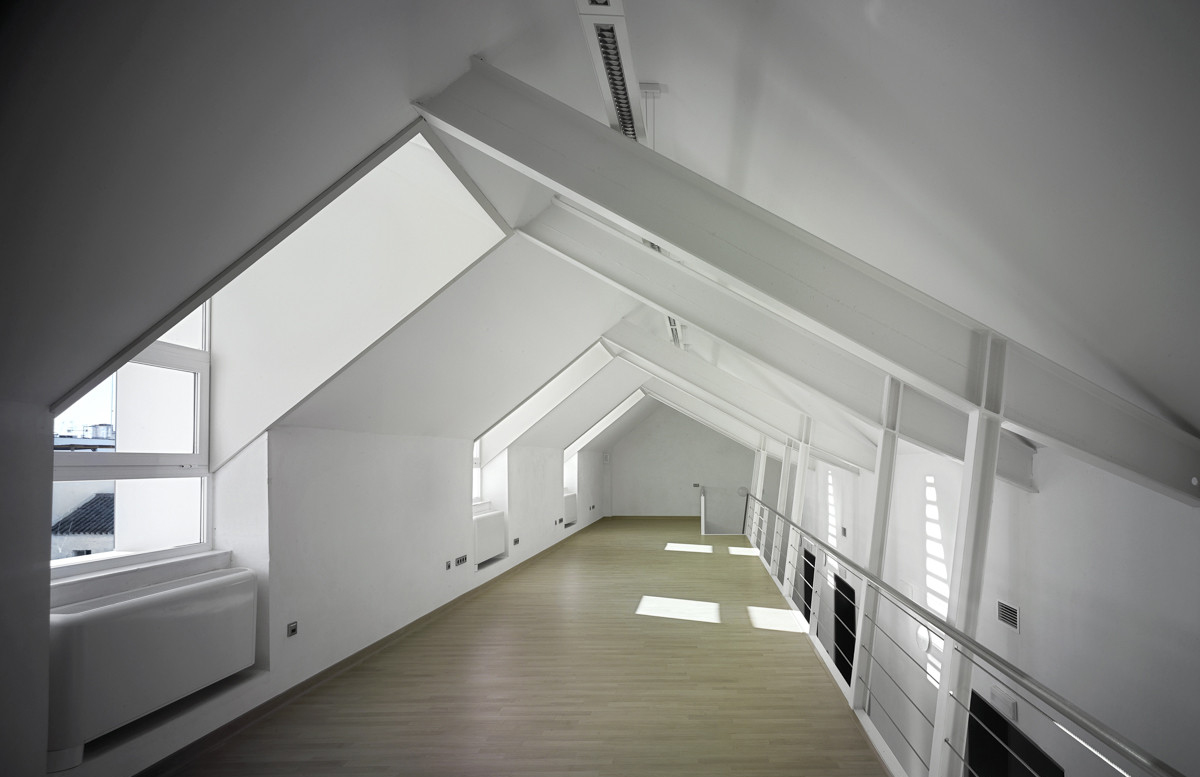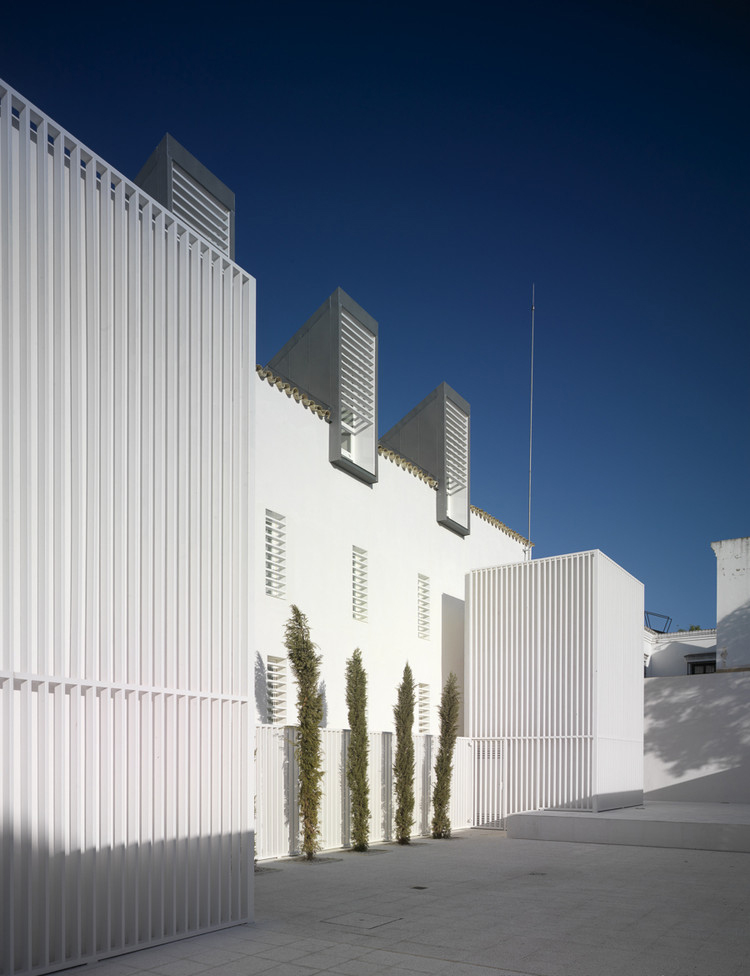 Year of construction: –
Year of project: 2022
State: Project
Location: Calle Milagrosa, 1; 41620 Marchena. Sevila
Promoter: Excmo. Ayuntamiento de Marchena
Architect: Pablo M. Millán Millán
Contributors: Cristian Castela González (Architect); David Vera García (Architect); Javier Serrano Terrones (Technical Architect)
Builder: –
The old convent and later hospital built next to the chapel of La Milagrosa, was intervened and transformed into municipal offices by the architect Antonio González Cordón in the 90s. After years of use, being currently closed to the public, the transformation of it into a new archive and municipal library of Marchena.
The project proposes the construction of a new access to the building, to allow entrance to the study room 24 hours a day, as well as minor actions for its new use.
By way of surgery, a staircase-furniture is projected, which while respecting the mud walls of the old hospital and the singular structure inherited from the Cordón project, allows us to access the room without carrying out major interventions on it.