UNA ARQUITECTURA PARA UN MONUMENTO
Alharilla monument. Porcuna (Jaén)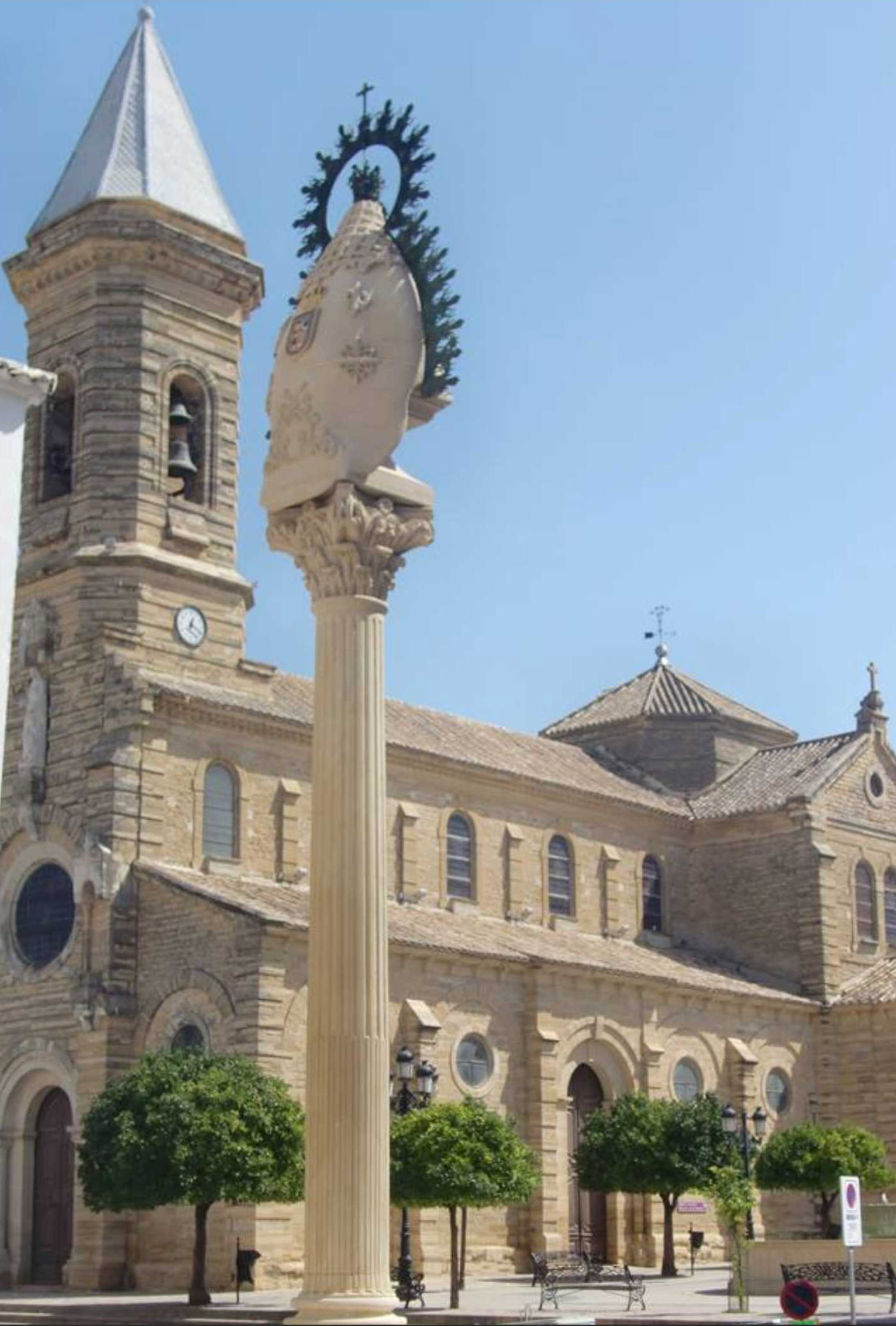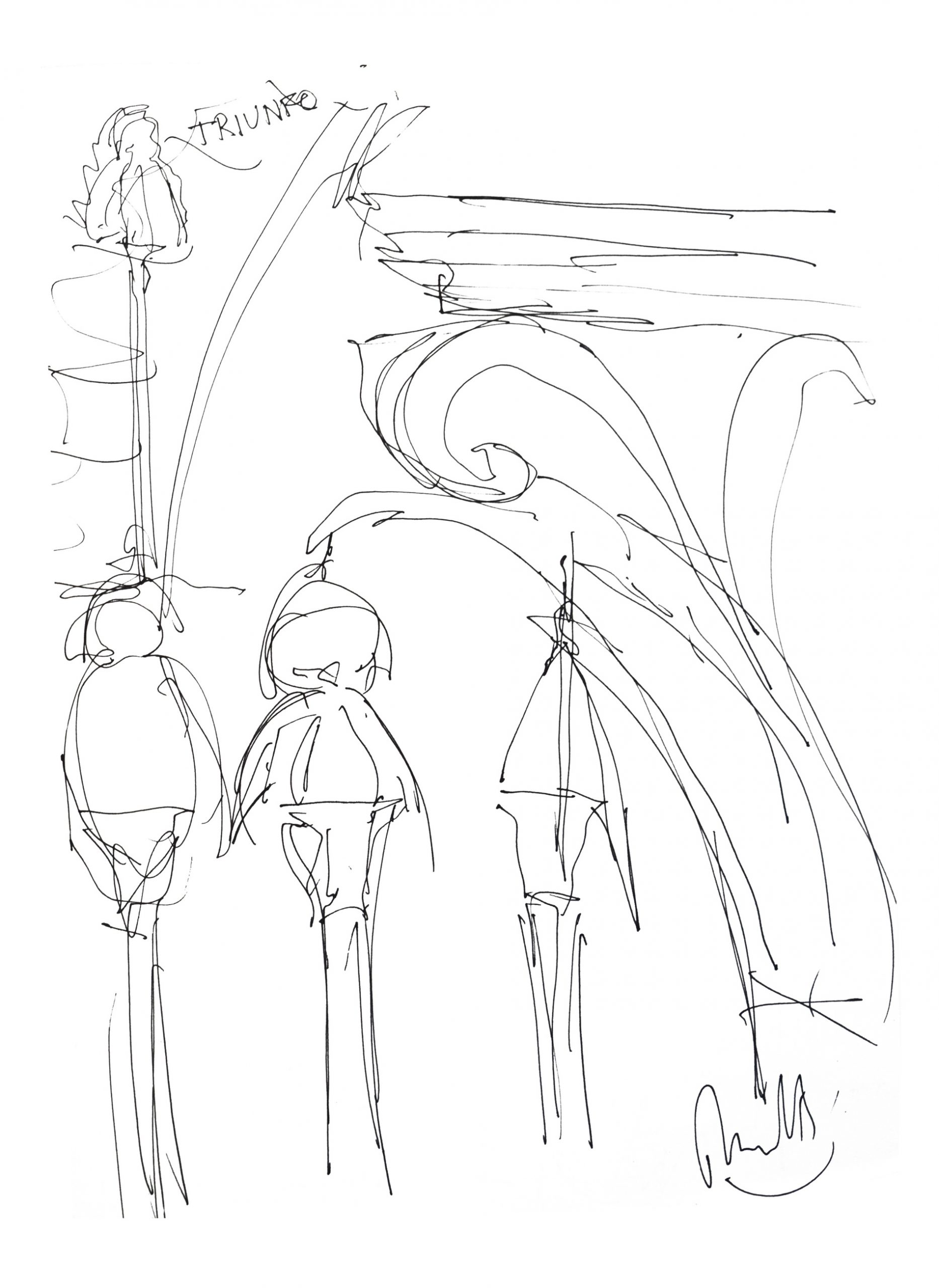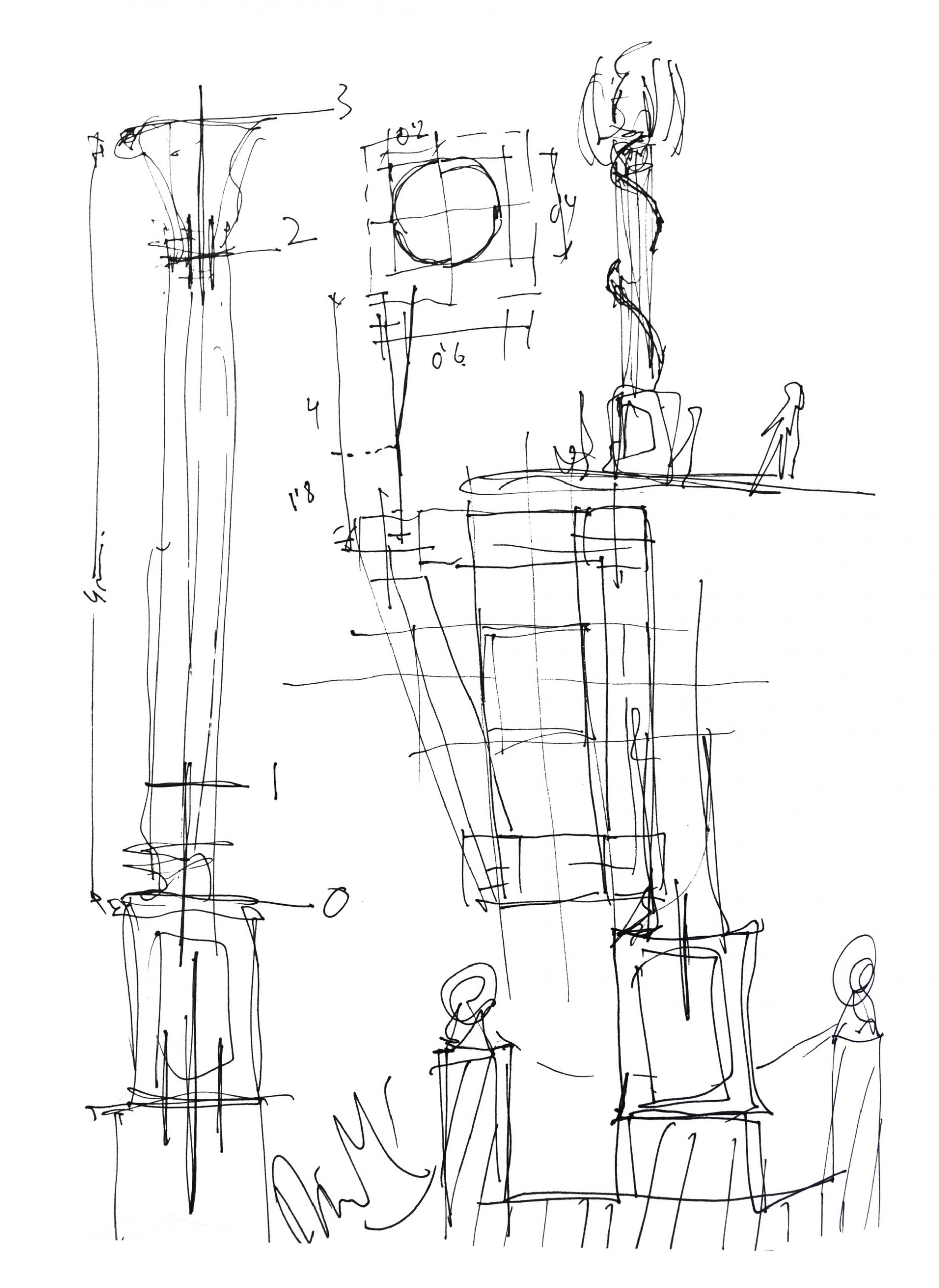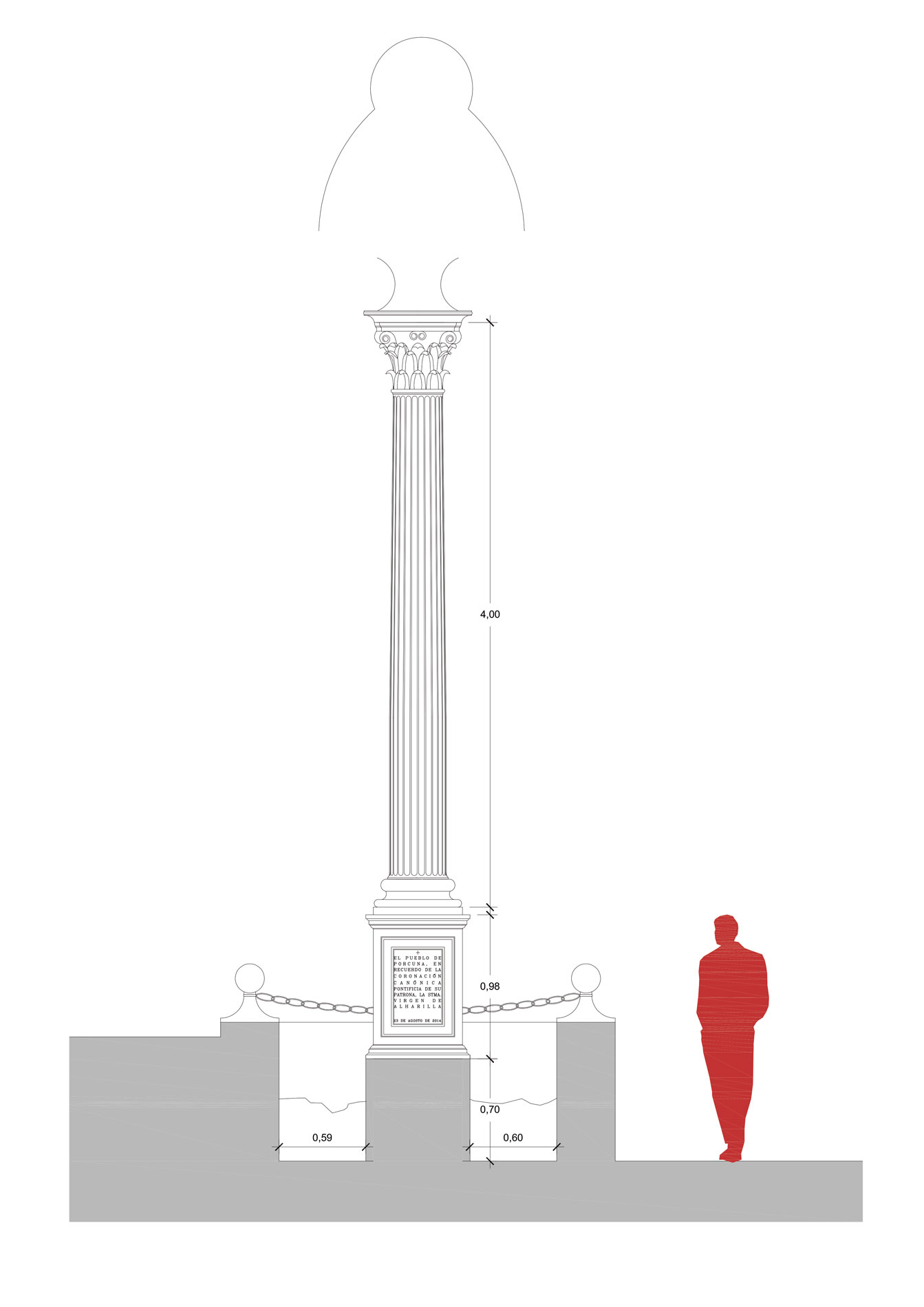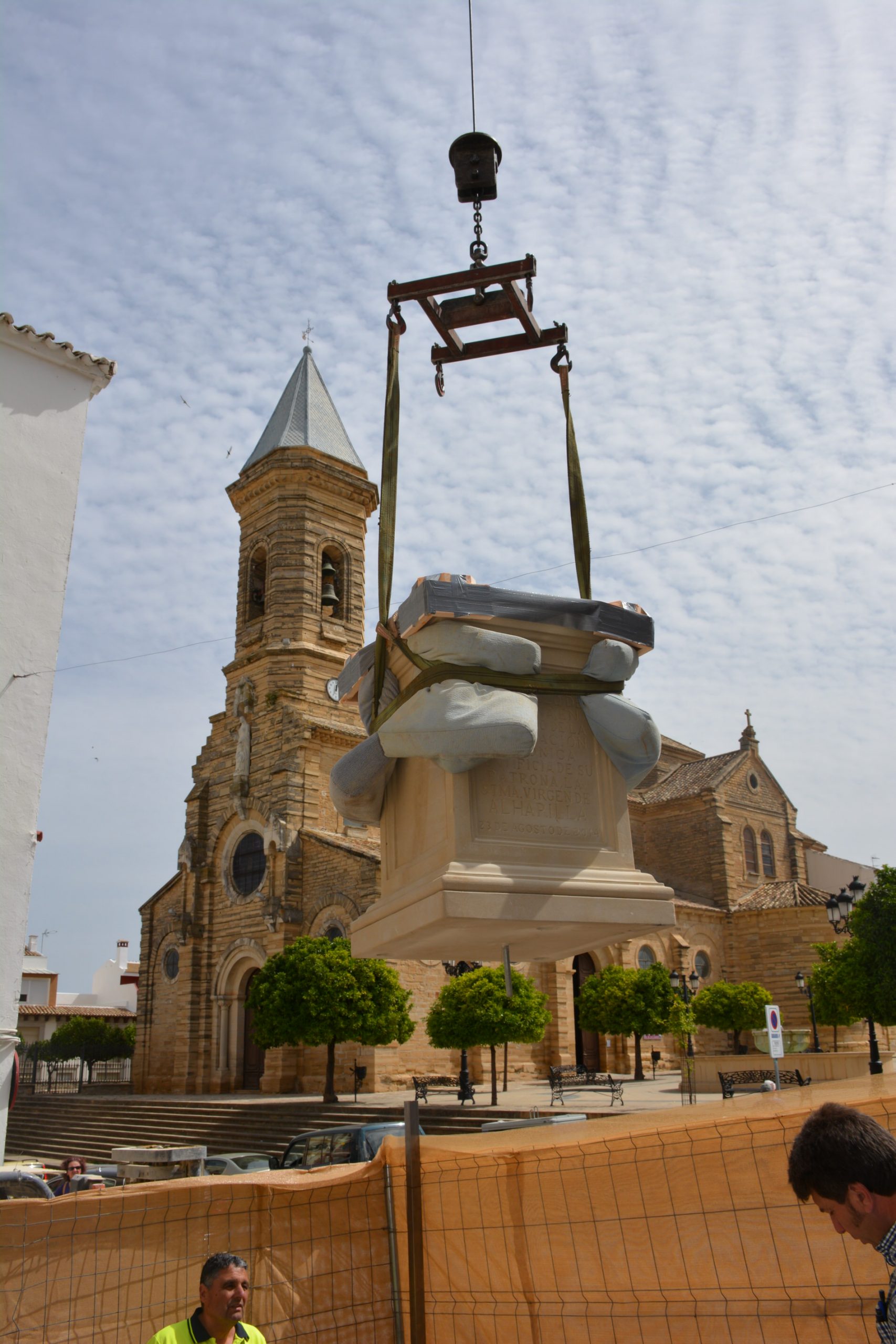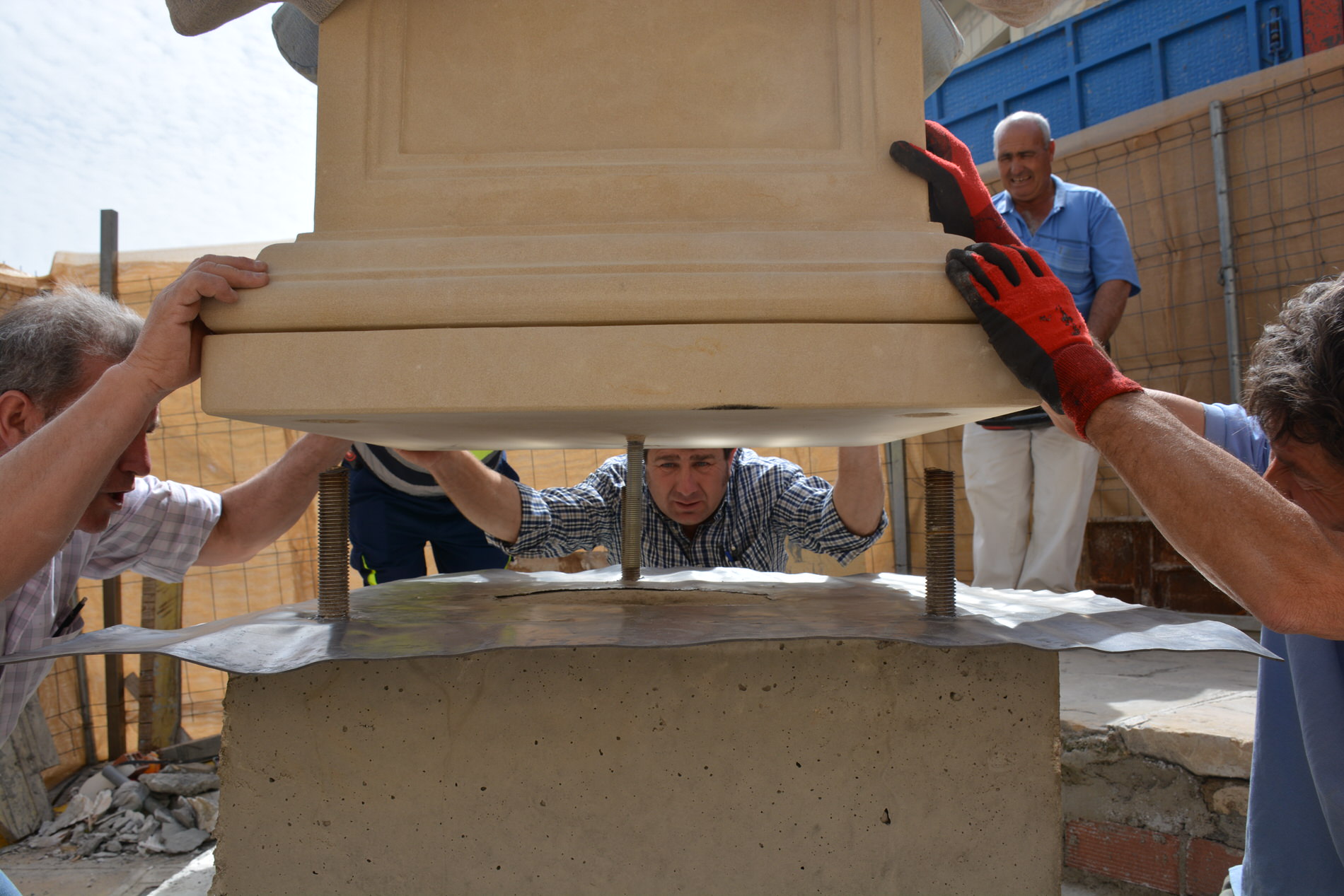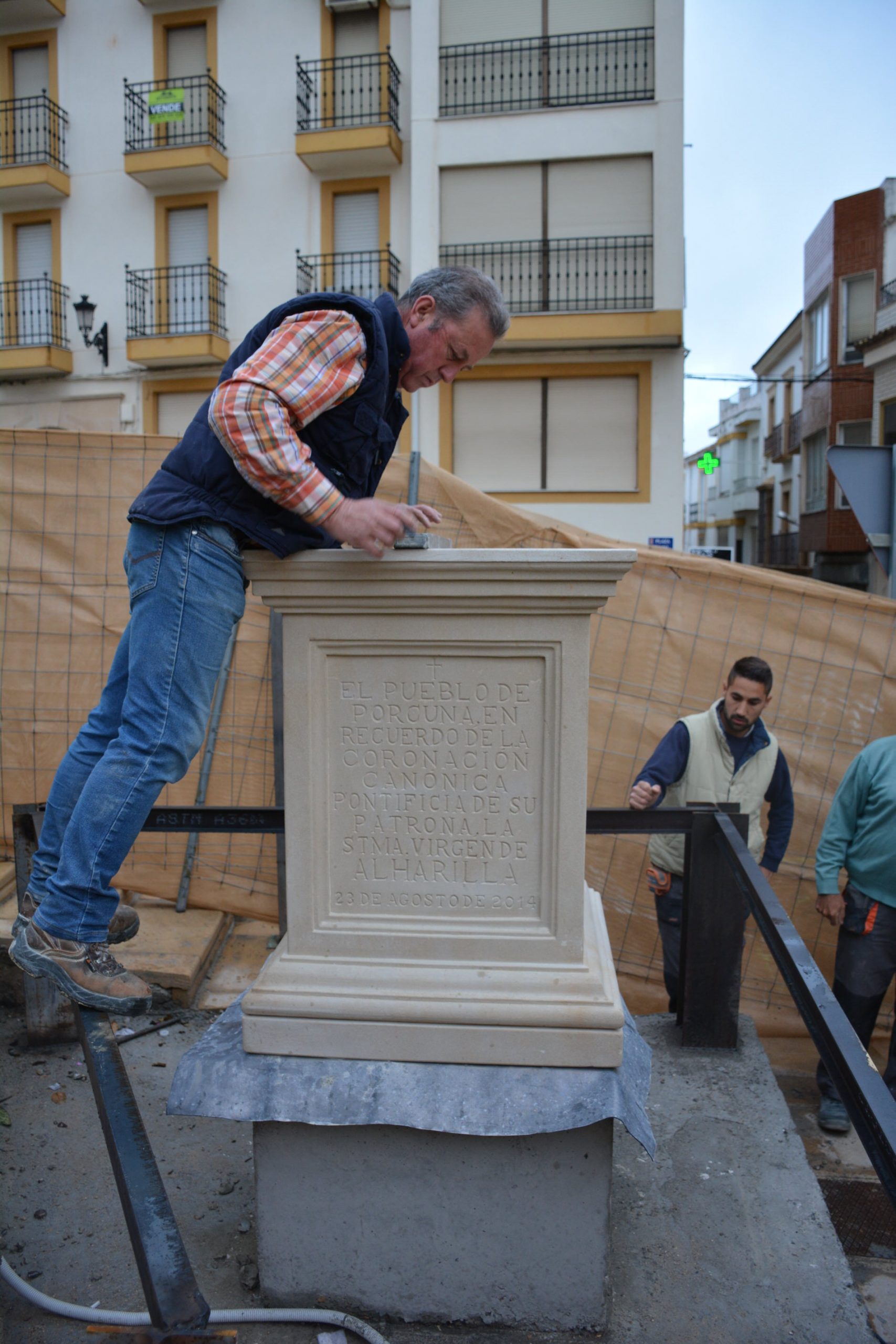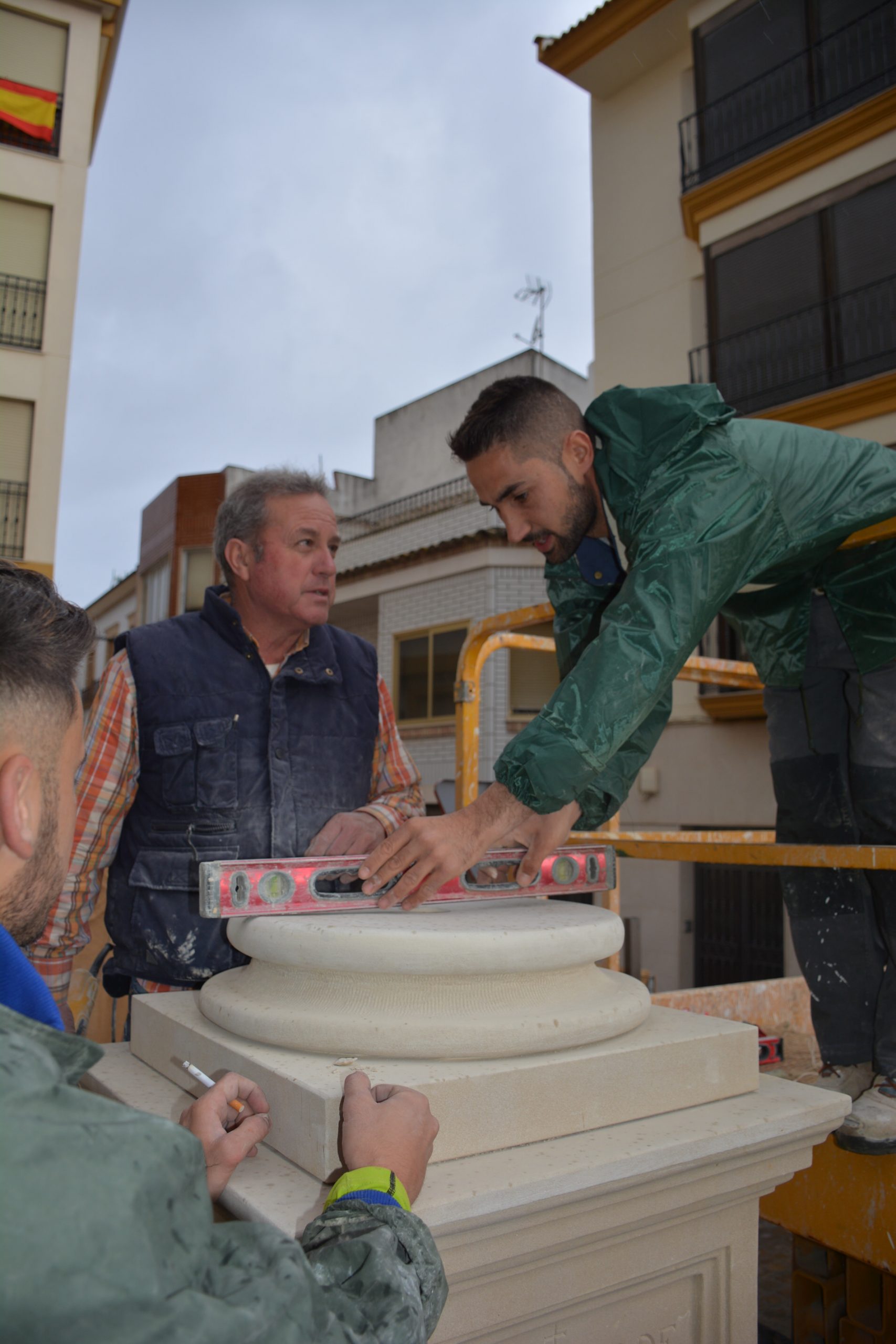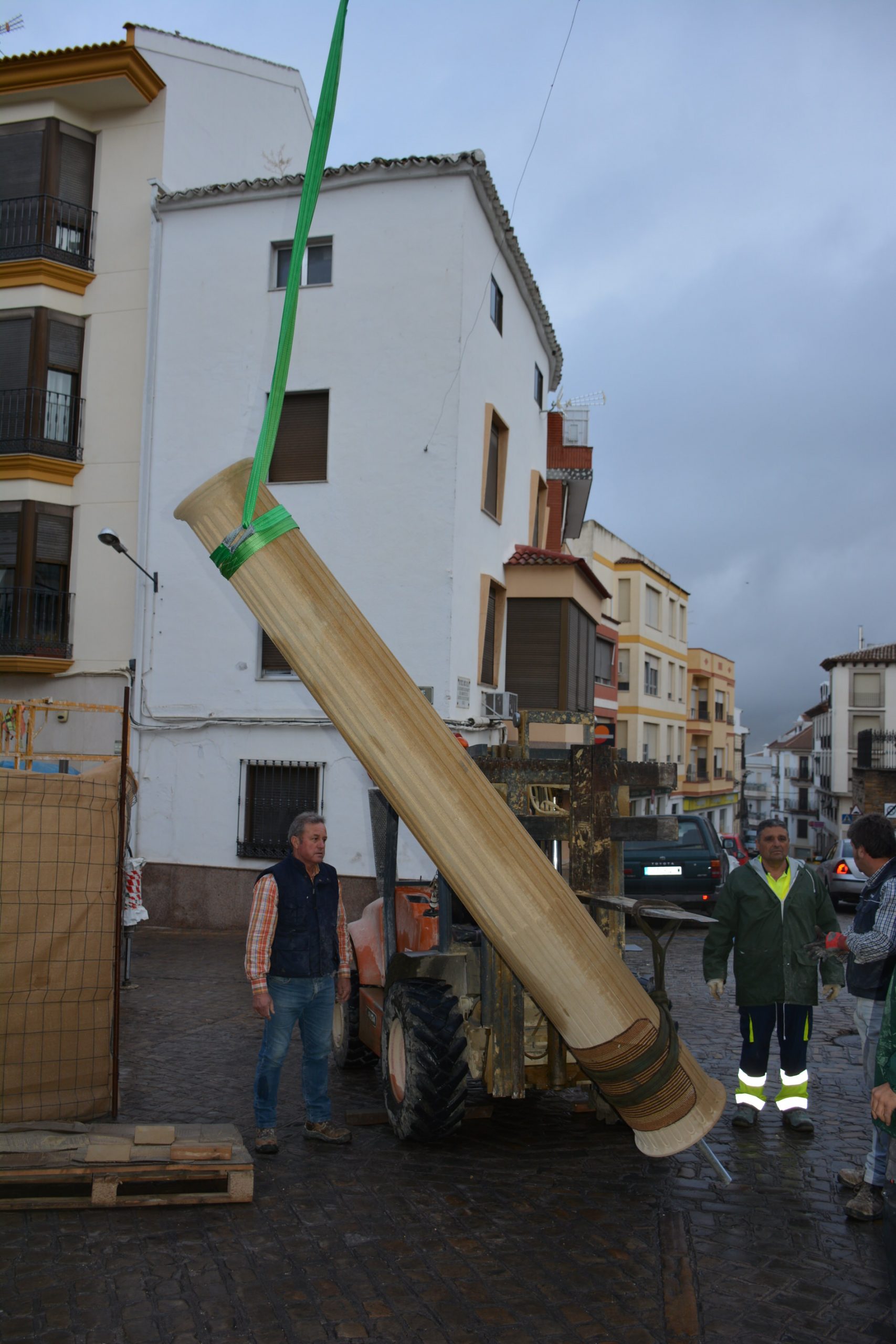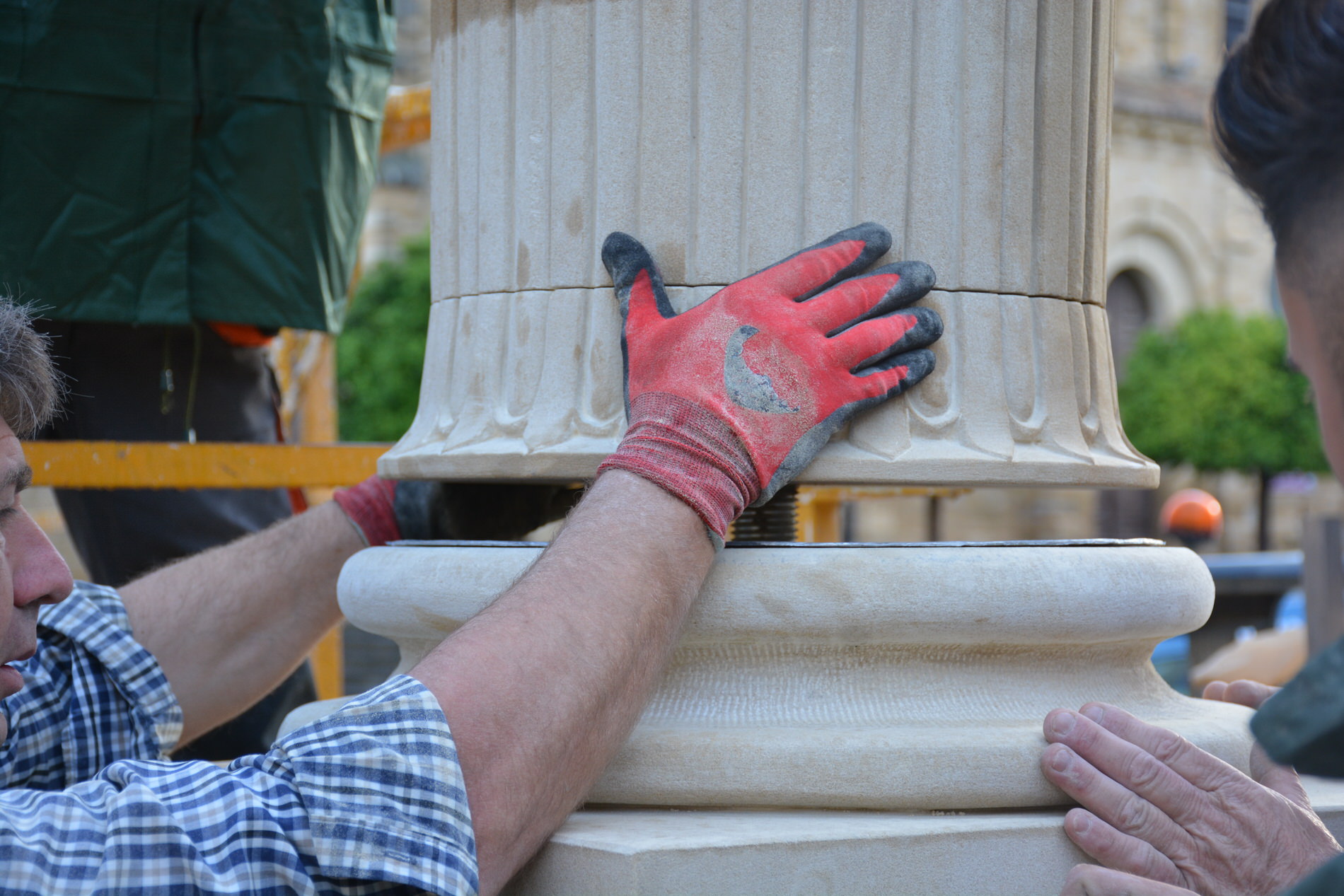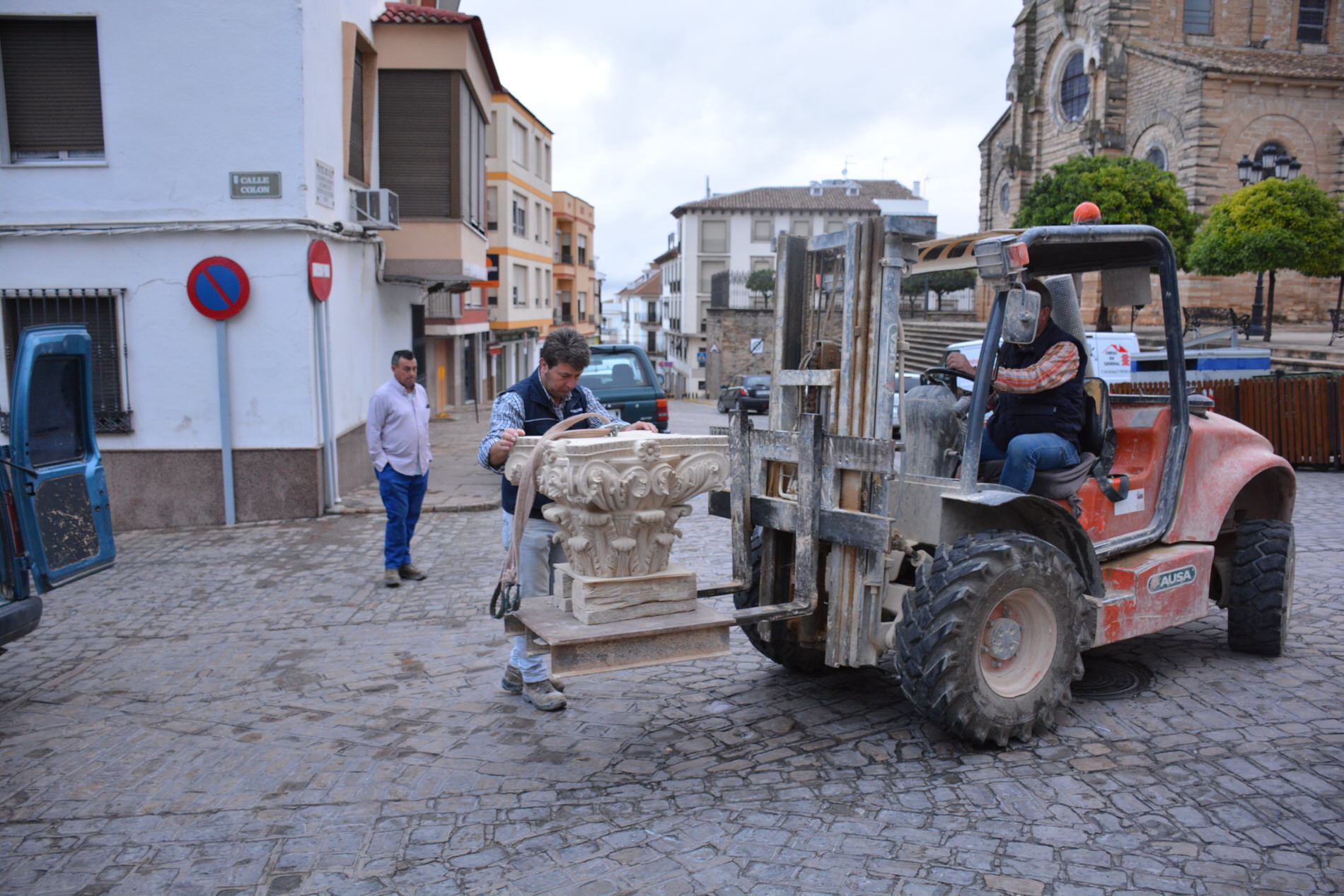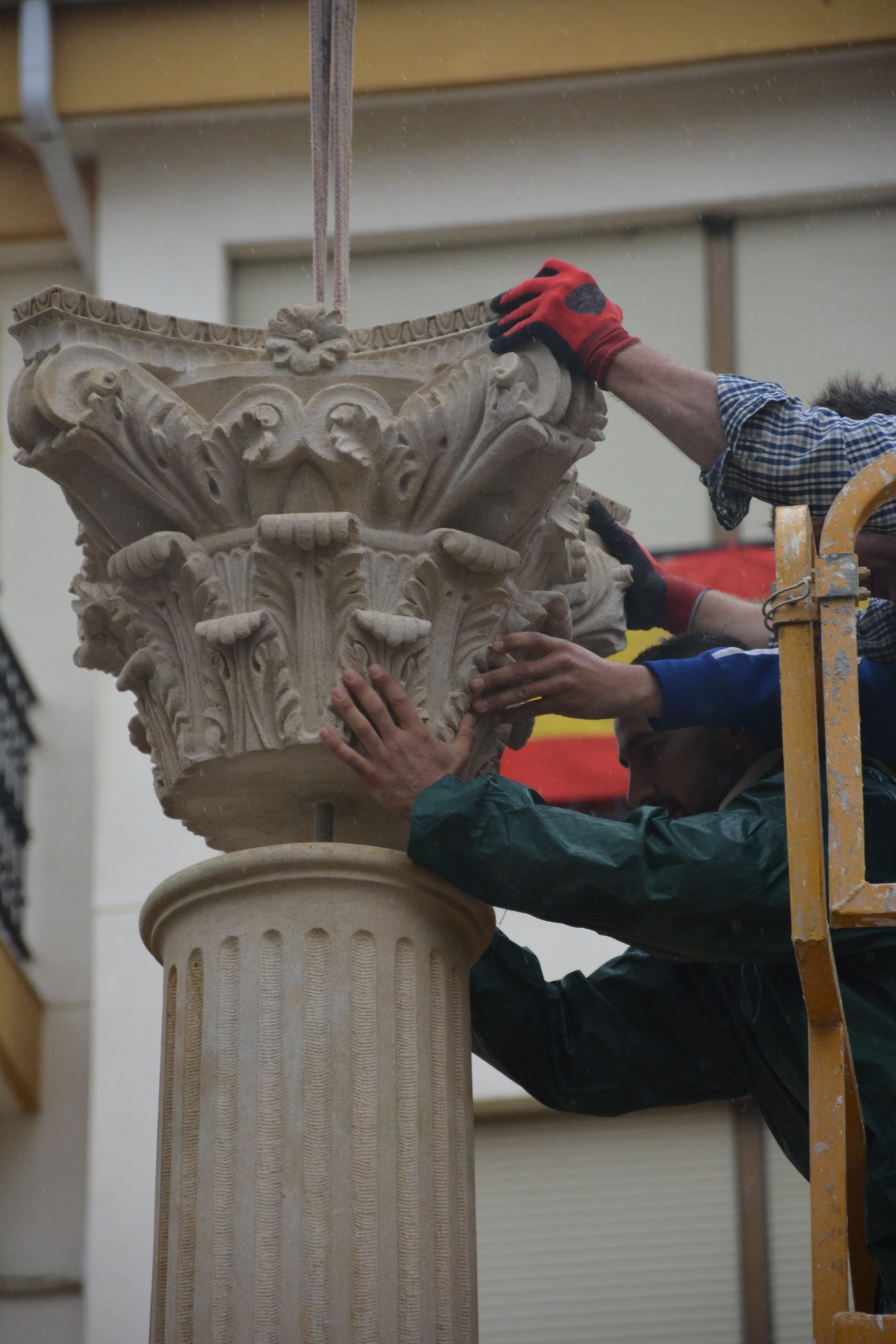 Year of construction: 2017
Year of project: 2017
State: Built
Location: Plaza de Andalucía s/n. Porcuna (Jaén)
Promoter: Ilustre Ayuntamiento de Porcuna. Cofradía de Ntra. Sra. De Alharilla
Architect: Pablo M. Millán Millán
Contributors: Javier Serrano Terrones (Technical Architect); Javier Bengoa Díaz (Engineering); Francisco Aguilera Casado (Stonemason); Manuel López (Sculptor); Tecnisondeos (Geotechnics).
Builder: Ilustre Ayuntamiento de Porcuna
Thinking, drawing and designing a monument for the patron saint of all the people in Porcuna is one of the greatest honors one can have. The project revolves around three determining elements: the place, the design and the materiality. Positioning against these three conditions is what has finally resulted in a monument with a monumental scale.
The chosen location is in a wide environment between two squares, the Plaza de Andalucía and the Plaza de la Paz. A space of these dimensions requires an important scale that underlines its presence in a context as open as this one. The square is undoubtedly the most important place in our town. In front of the Parish and the Town Hall, it is an almost obligatory step in the day-to-day life of the Porcuna citizen. For this reason, we locate our patroness here. It will help us to keep her in mind even more.
Its design responds to the monumental typology of triumph, and it represents a real-scale Corinthian-style Roman column found in the excavations of San Benito and whose column's capital is kept in the archaeological museum. Since the monument canonically reproduces a classical architectural element, all measurements are determined and have been carried out strictly. Searching for the heritage reference in a monument in Porcuna is almost mandatory and I believe that with the reproduction of this architectural element it becomes clear.
The material used for its construction is stone and bronze, two elements that have been present in monumental architecture since ancient times. It is important to observe how the age of both materials together, not only does not detract from value but, on the contrary, accentuates its own monumental aesthetic. For all this, its implementation allows us to speak of transcendence in time, because its durability guarantees its presence, as the Psalm says, "for endless years."