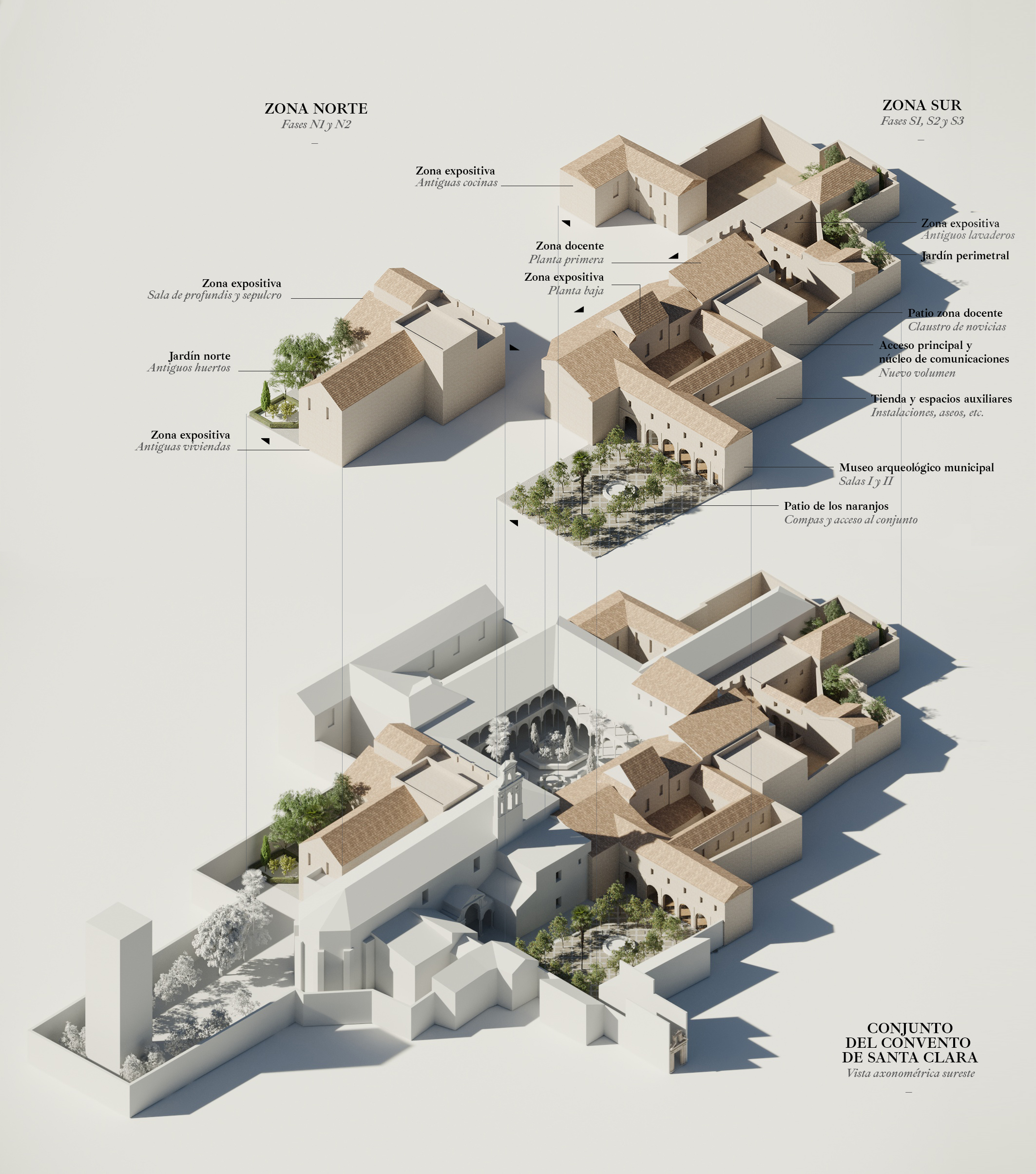 Pablo Millán Millán will rehabilitate the Convent of Santa Clara in Seville.
04 October 22
The architects Pablo M. Millán Millán, Buró4 and Jiménez&Linares have been the successful bidders for the rehabilitation and enhancement of the Santa Clara convent complex in Seville. The proposal presented has been the winner of the tender for an intervention that plans to enhance more than 60% of this heritage complex, of high historical and cultural value for the city.
The winning proposal brings together a team of multidisciplinary experts in heritage, headed by the architect Pablo Millán, whom we will accompany in the development of the project together with Javier Serrano, Javier Bengoa, Israel Sousa, Paloma Maza and the Buró4 team.